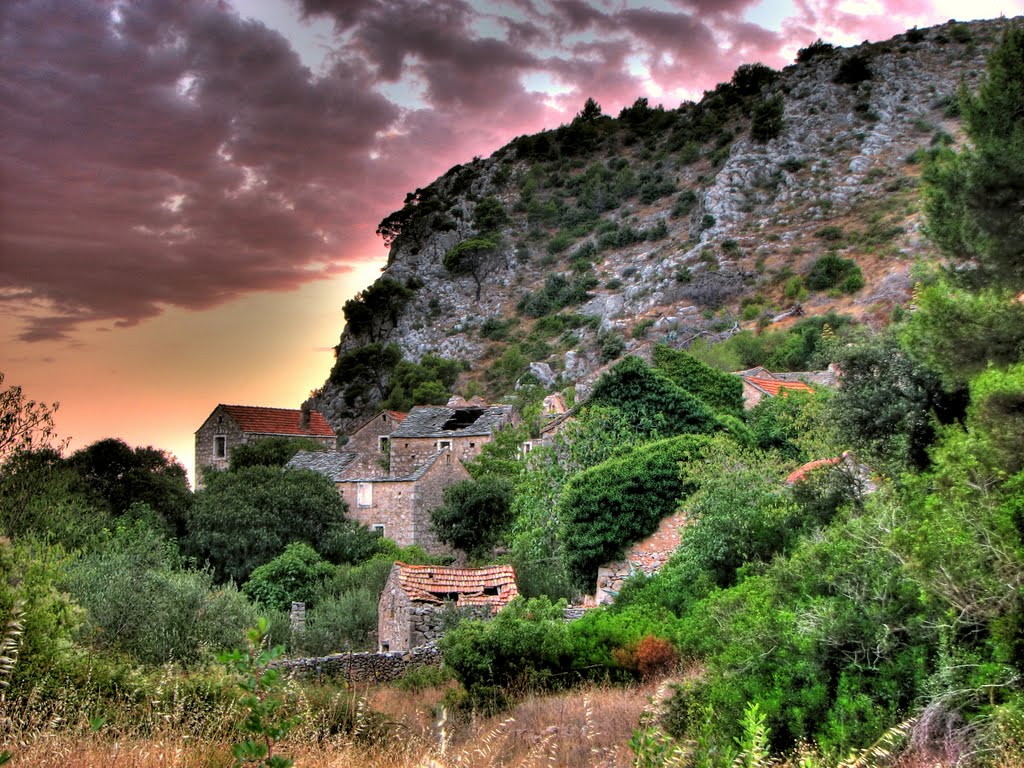 Stori Komin: The most authentic restaurant in Hvar
I knew I had made the right restaurant choice the moment the tires hit the dirt road. Enough people seemed to have heard of Stori Komin, but no taxis would take us there. This obviously tripled the intrigue.
I had found an article from the New York times covering Stori Komin and I knew that I had to go there before we left Hvar.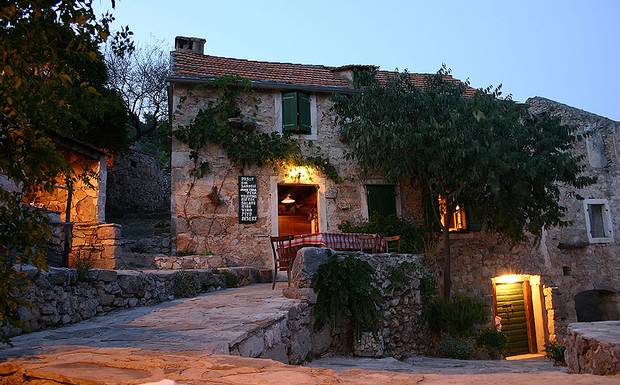 I had made a reservation via email to which someone responded with a 7pm confirmation. The NYT article said something about requesting fish in the morning, so I made my requests, picturing a little old man heading out to the ocean with a bucket and a fishing pole.
The experience from beginning to end was definitely unusual. It was unlike anything else we experienced in Croatia. But it was as authentic as a dinner can get.
Plan ahead. If you can, arrange your cab ahead of time.
We arrived about 40 minutes late because we couldn't find anyone willing to take us. Cab drivers just kept gritting their teeth and saying the road is bad. Finally, one cab driver said "There's one guy. He is the only one who will go there. He loves going there actually. I'll call him."
To emulate our experience, go hang out near the bus stop in front of the Konzum and start talking to cabbies.
Finally, a taxi van comes hauling into the lot… I swear it was bouncing… with the biggest smile pasted across the drivers face and he enthusiastically waved at us. From the moment we stepped into that van, our journey had begun, and I could tell the driver had something to say. And that is what he did for the 15 minute drive.
Matko planted his little seeds of knowledge into our lives on the journey to dinner, stopping only once we got to the unpaved road to say, "Welcome to this road."
After a full night of waking up every few minutes on mosquito alert, nerves were strung a little high leading up to this drive. So the things Matko shared were welcomed with open ears.
He shared some stories about history repeating itself, and about enjoying the present. He told us about the other beaches of Croatia that are still quite undisturbed compared to the crowded beaches near Hvar town.
We parted ways with his instruction to Google him…
We weren't immediately sure we were in the right place but after a few minutes of following the trail we came into a yard where another family was eating. The backdoor of the house was open and Bertie stepped out, skin dark from years of sun exposure.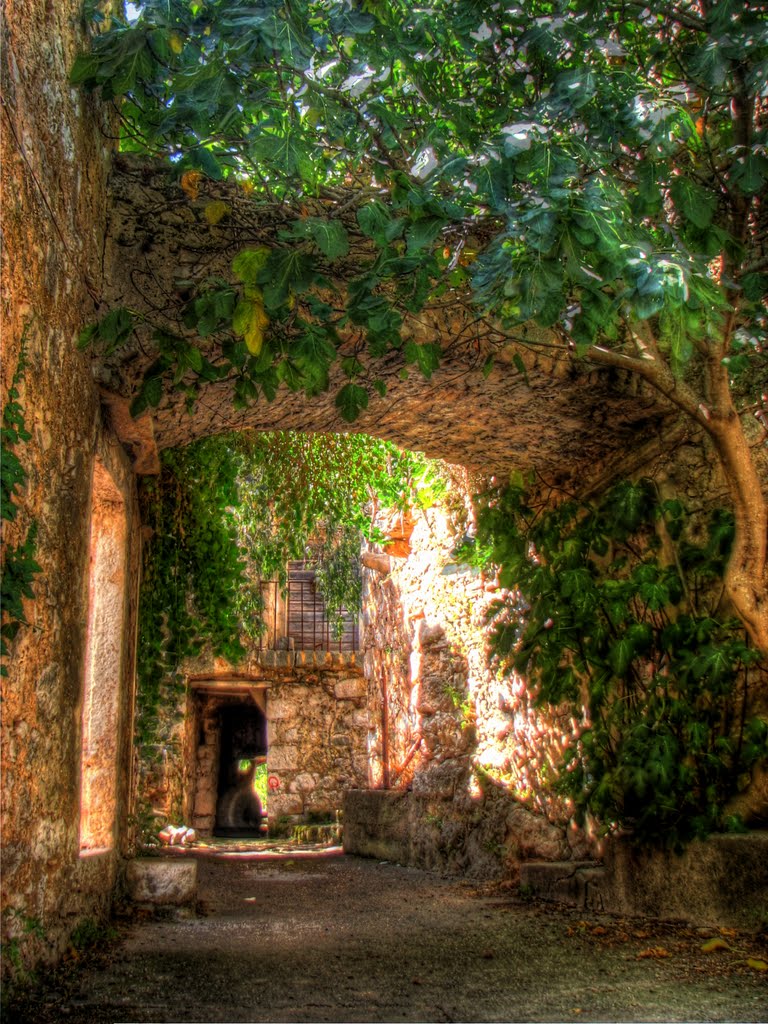 He led us to our table up a few stairs and overlooking the house and the rest of the deserted town of Malo Grablje. Bertie checked in with us, asking for any special requests before heading back to the kitchen, to drop us off a half liter of homemade wine and then disappear again.
Our appetizer was a delicious anchovy and cheese plate with fresh sliced bread. Enough time past to finish the half liter of wine before Bertie returned to collect our plates and suggest another half liter.
The main course came out in the pan, three fish heads, each with one eye on me. The fish was cooked in the pan with some veggies and potatoes, all of which were cooked to perfection. The wine was smooth and delicious and went down like water… well… easier than water…
I've always had a hard time drinking enough water. I've never had a hard time drinking enough wine.
Click To Tweet
We finished our main course and enjoyed the atmosphere for longer than we're used to at a meal. Bertie finally came out and told us dessert would come soon.
Dessert was roasted almonds coated with cinnamon and sugar, roasted perfectly and full of flavor. I was definitely more than satisfied after the meal.
The sun went down and Bertie came out to socialize with us a little. He told us the story of Stori Komin, and how his family owned this land and ten years ago he had a dream of opening a restaurant here. Everyone called him crazy, but he and his brother got to work.
He said that people take running water and electricity for granted but he has to think about it. It's all there because of him and it's his electricity and his water.
A year after he dreamed of the restaurant, he was able to open it. People came from all over the island and it was a big party until early in the morning.
He offered to give us a ride home and gave us a glass of dessert wine while he closed everything up. He told us our final bill was 500 kuna, which was 100 more than we were told in the email, but we did drink more wine than any of us anticipated.
We waited at the road for him for a few minutes until he came down to meet us, unlocking his SUV. His radio was set to top 40 and Ke$ha serenaded out drive back into town.
While Stori Komin was the most expensive meal we had in Croatia, it was also an amazing and authentic experience. And at about $70 for dinner and $25 for a taxi ride, I would say it's worth it. Stori Komin is an experience I'll never forget.