The life-transforming decision that will help you live a life you love
I used to call myself indecisive, and be able to say it with a smile. I was the girl at dinner who would order last for the extra 22 seconds to read the description of the chicken pesto three more times before finally deciding on the seared ahi.
Now, I would be embarrassed to wear such a quality so openly. I made a choice to make decisions, and that decision alone is why I am no longer indecisive.
I have become a woman who knows what she wants.
Every day we make thousands of decisions. Some are so small you barely notice them, while others are enough to make you sweat. We even call it racking our brains and then wonder why we're exhausted after a day's work.
What should I wear?
What should I eat for lunch?
What should I focus my energy on today?
What do I want to ultimately become?
Decisions are the essence of our free will. Choice is a privilege. The problem is, the more options we have, the easier it is to become overwhelmed by them.
Indecision
Indecision is the thief of opportunity. - Jon Rohn
Click To Tweet
Indecision prevents any action from being taken. It puts off your dreams. Not deciding makes the decision for you: You will make zero progress on your goals today.
Think about it (but not too long)…
Find your why
One of my favorite books I read this year… or rather, listened to at 2X speed on Audible… is Start with Why by Simon Synek. Simon speaks primarily to company founders, but the ideas in his book can used by anyone.
How to find your why
Simon defines your why as the purpose, cause, or belief that inspires you to do whatever it is you're doing. Once you figure this out, you have a blueprint for decision making: Does what you're doing align with who you want to be?
Once you find your why, decision making becomes simpler. And the more you make decisions in this way, the more you begin to change your thought patterns. Finally, decisions start to become naturally occurring.
What if I make the wrong decision?
The beauty of it is you can always change your mind. I'm not recommending you keep shifting directions every time you start your period. But if you're driving somewhere and Google re-routes you to avoid traffic, you take the new route, right? Well… if you develop insight that helps you lay out a clearer path to get to your goal, you should take it.
What if I don't know where to start?
You don't need all the answers now. If there are two directions to take, pick the one you feel the best about, or the one that will teach you the most, or the one that's the easiest to start now. Or you can just think about it a little longer… but before you know it, another year has gone by and all you've accomplished is the first three seasons of your fourth reality series of Netflix.
In the end, just making a decision becomes more important than the decision itself. Decide to start making progress and stop letting the unknown hinder you from ever living your purpose.
If you want to live the life of your dreams, you have to take life by the wheel and steer it in…
Click To Tweet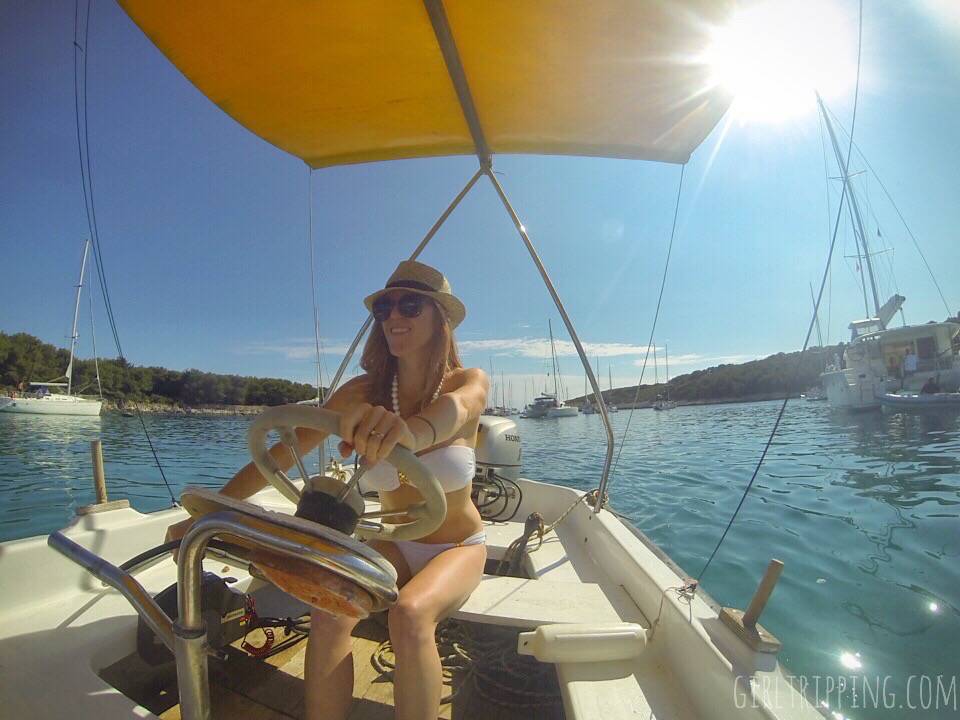 What decision are you having a hard time making? How will your life be different once you do?