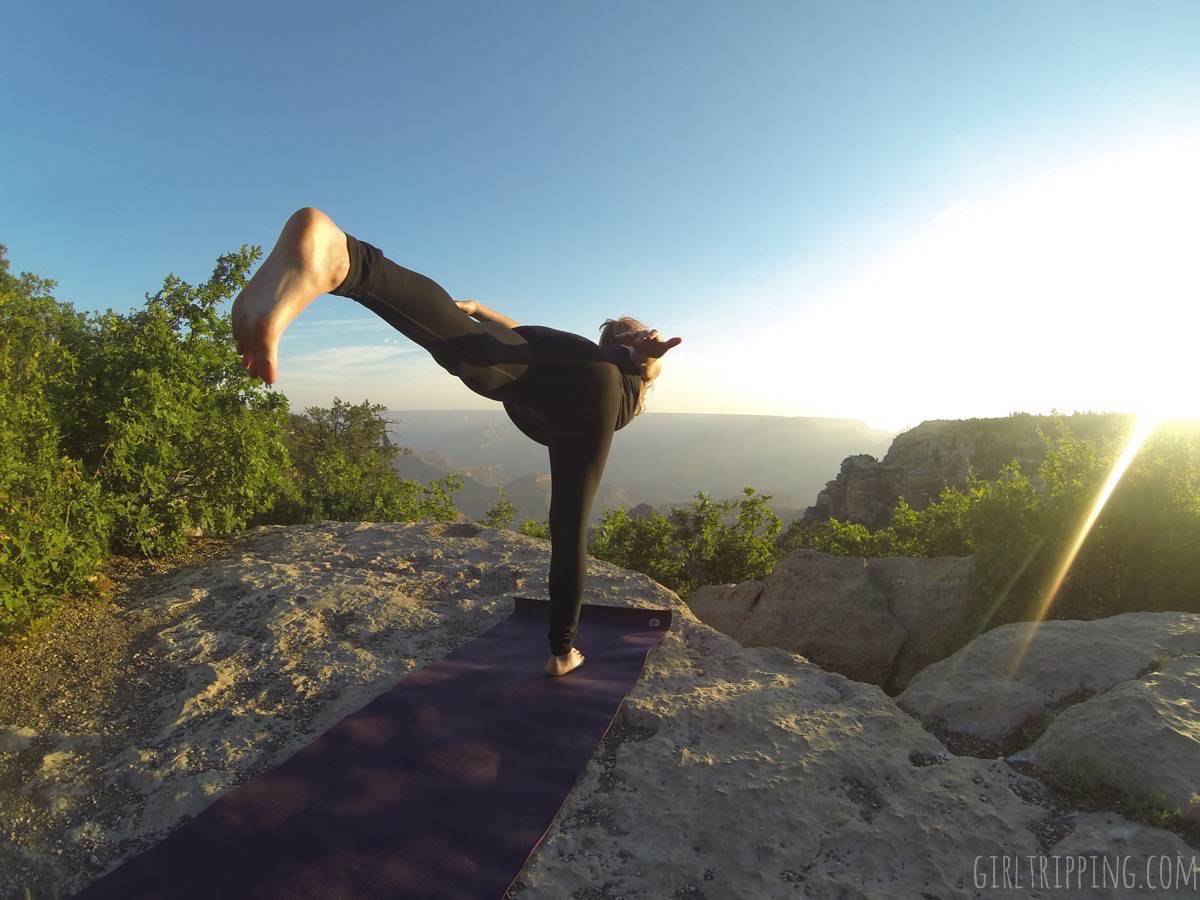 On-the-go sunrise yoga at the Grand Canyon will guarantee you sweat zen all day
USA Road Trip Day 2
Keeping a morning routine can be a bitch when you're on the road. How the fuck am I supposed to juice cleanse every three months when my Vitamix keeps short-circuiting the car AC adapter?
Sleeping in the car in the middle of the desert is like putting on a worm costume so the early bird can snip at your ass until you jolt out of bed… if you can call a reclined passenger seat bed.
Wake up to the Wonders of the World
Waking up alongside the Grand Canyon is so majestic that any qualms about sleeping in the car may as well have rolled off the cliff. Besides, I'm no novice to sleeping in the car. I've actually dialed in the experience to be one that I not only don't mind, but I have grown to love.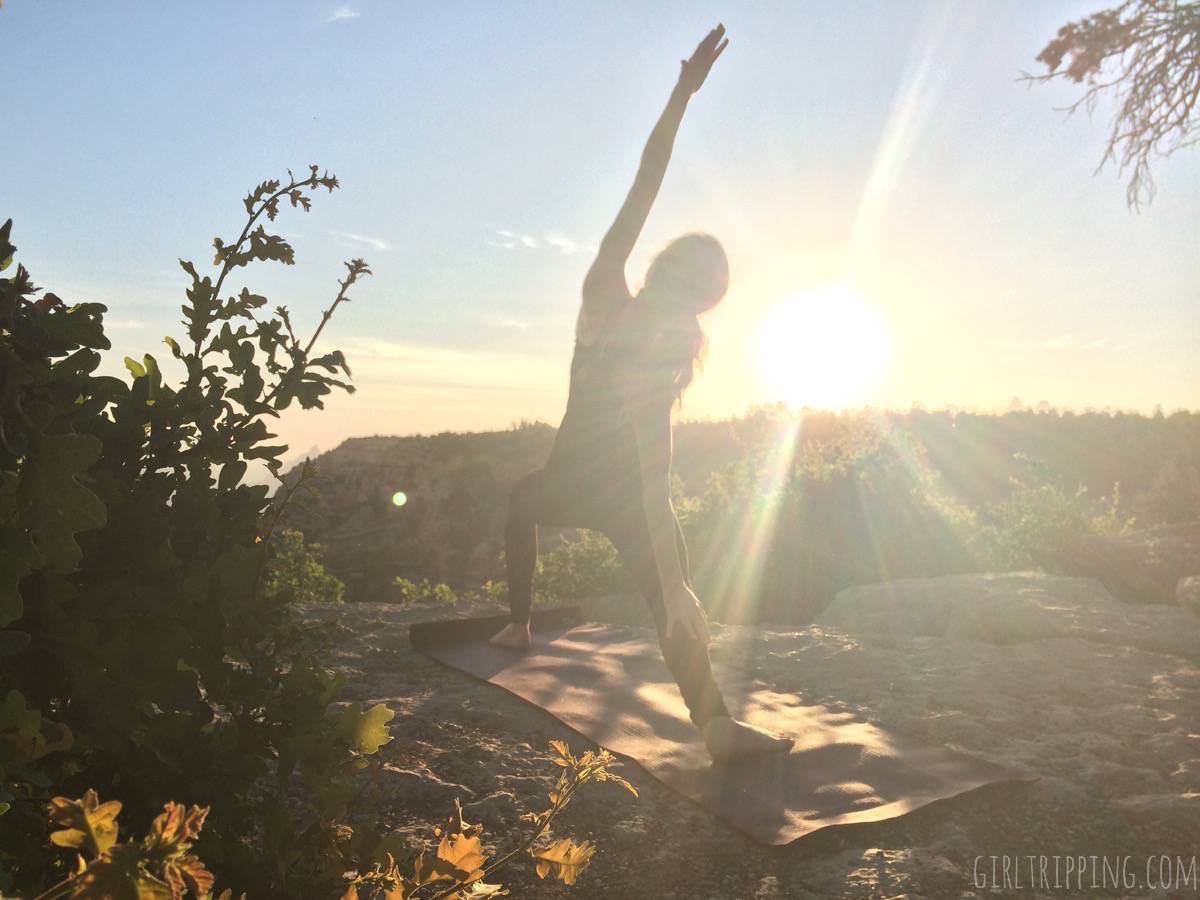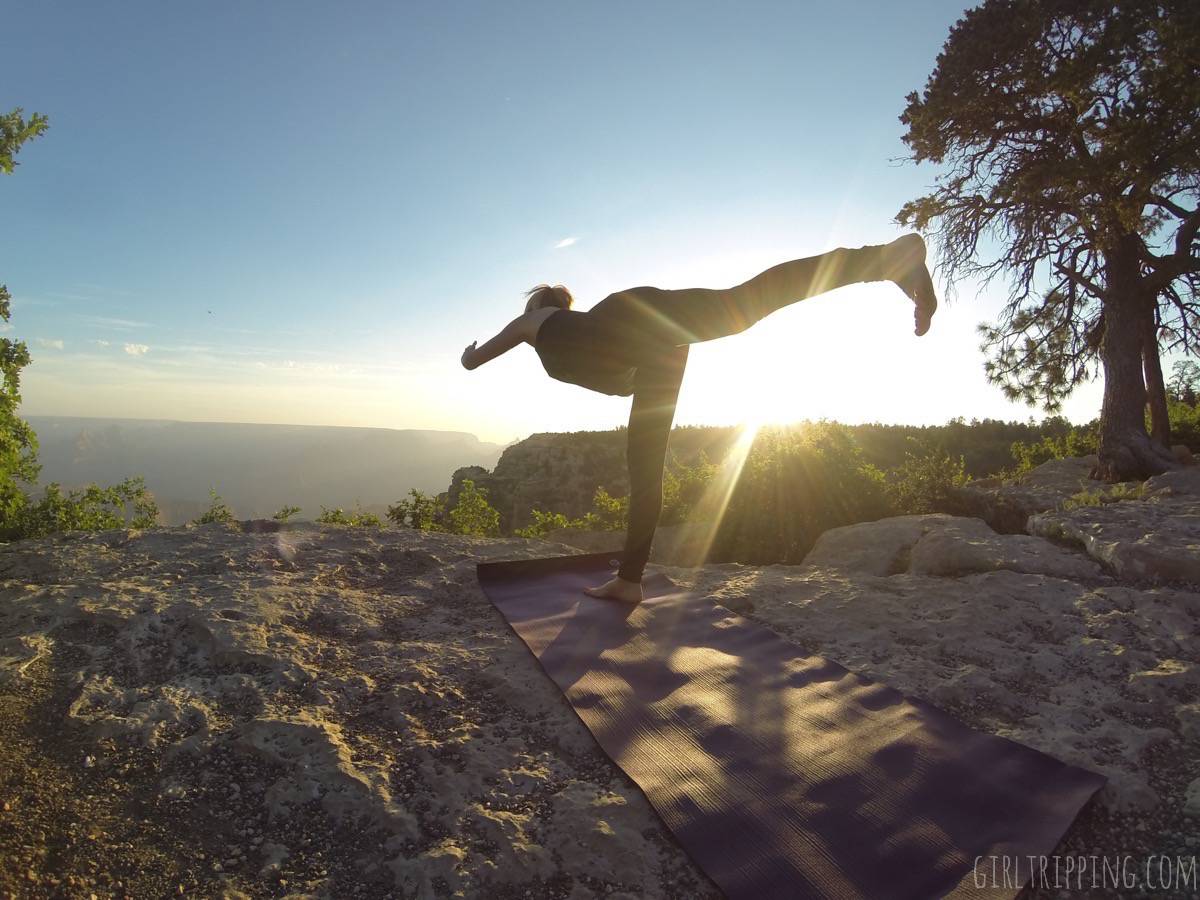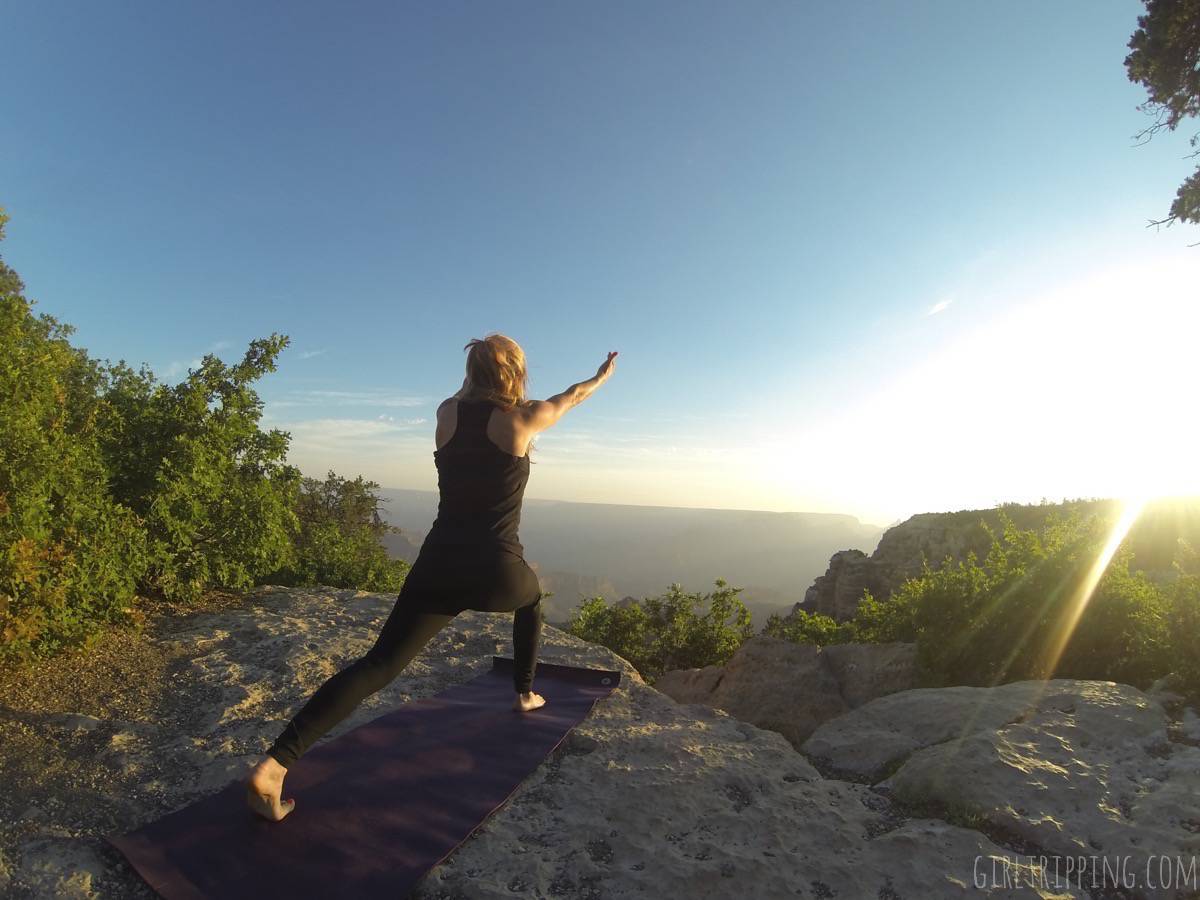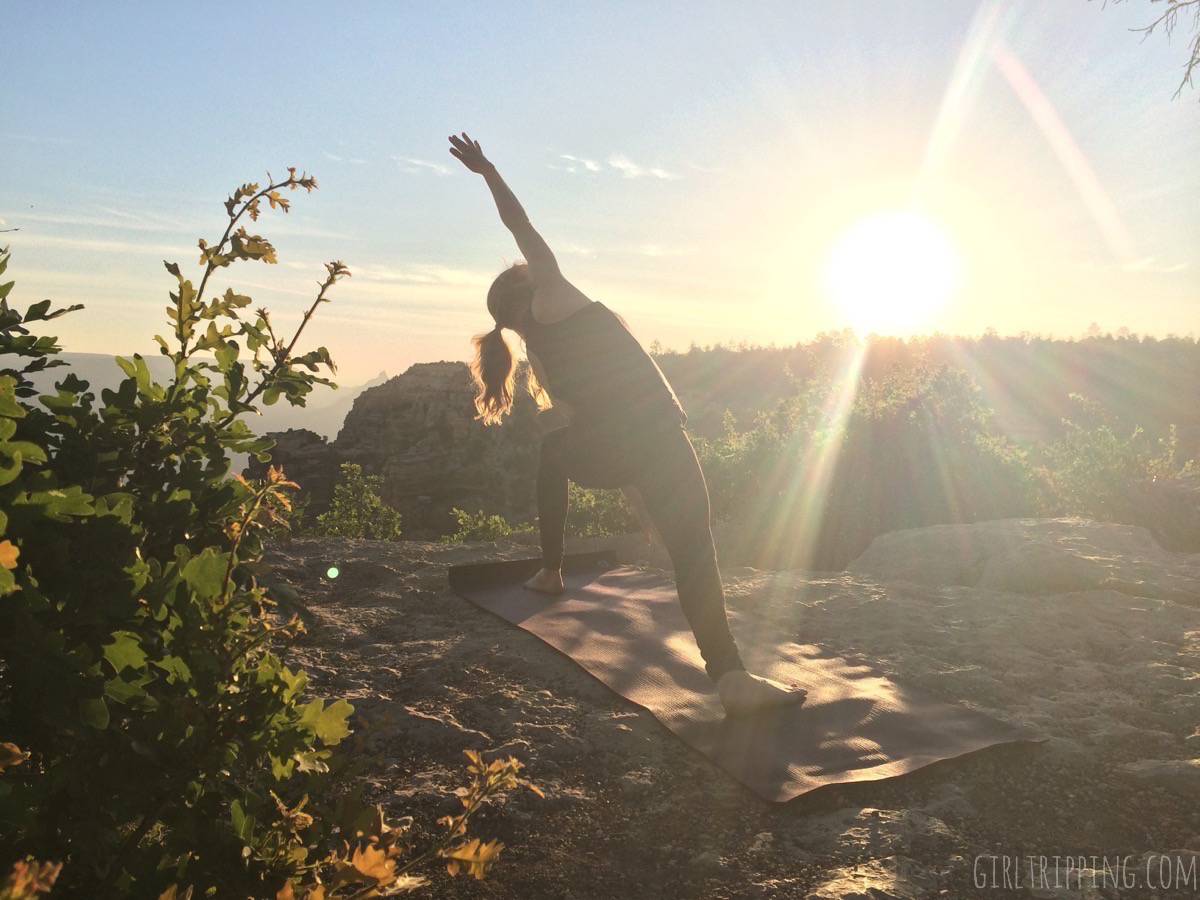 Road Trip Workouts
Yoga is a traveler's best friend when it comes to fitness. Yoga is more on-the-go than running as you don't even need shoes… or technically a mat, although that's obviously nice.
The benefit of a road trip is the extra space for a few little extra luxuries… like my my extra thick Manduka yoga mat… #yogadiva. But yoga can be practiced anywhere with a firm foundation, so the grass does my well quite often. And for the in-between, there's always my backpacking mat.
While I was getting my zen on with a sunrise yoga sesh next to the Grand Canyon, Superman was perving out with the GoPro. Thanks for the photos babe. 😉
Grand Canyon Sunrise Yoga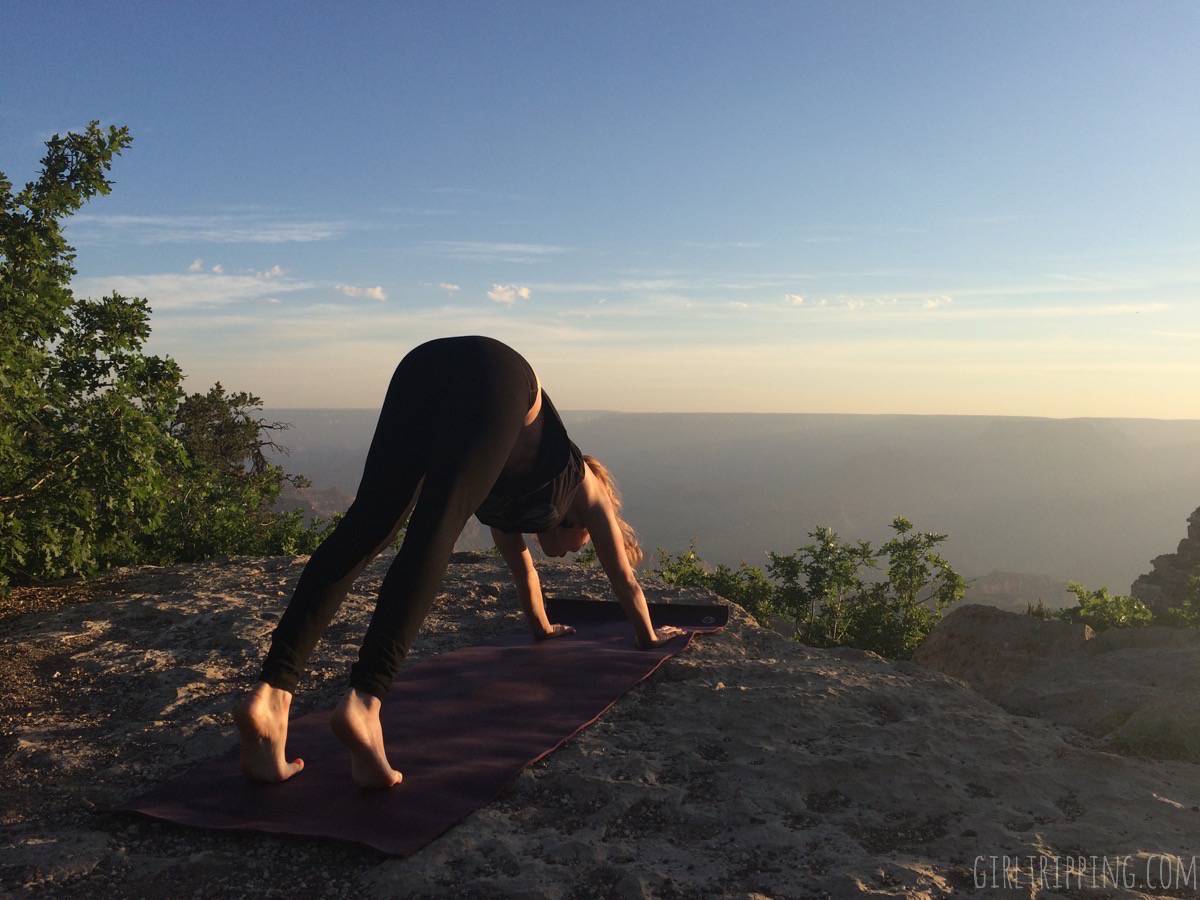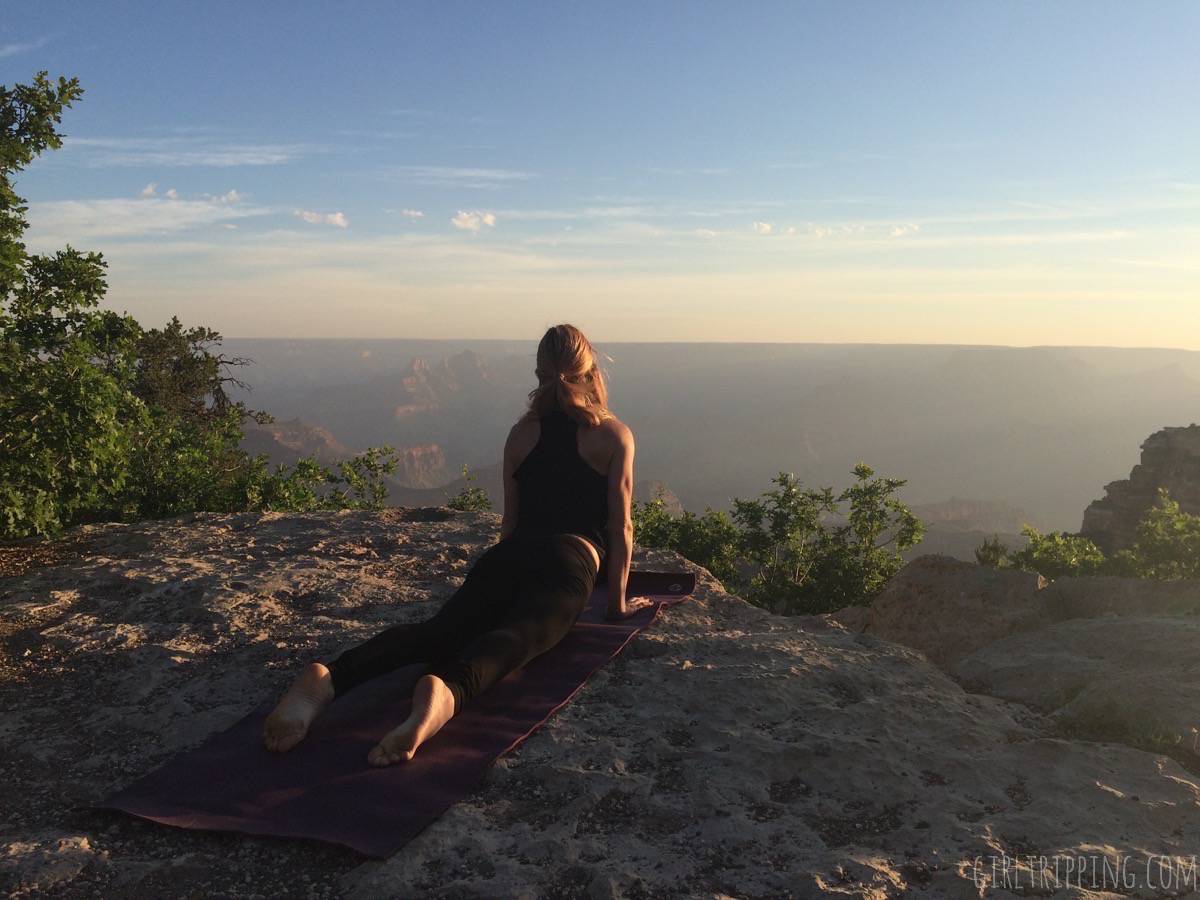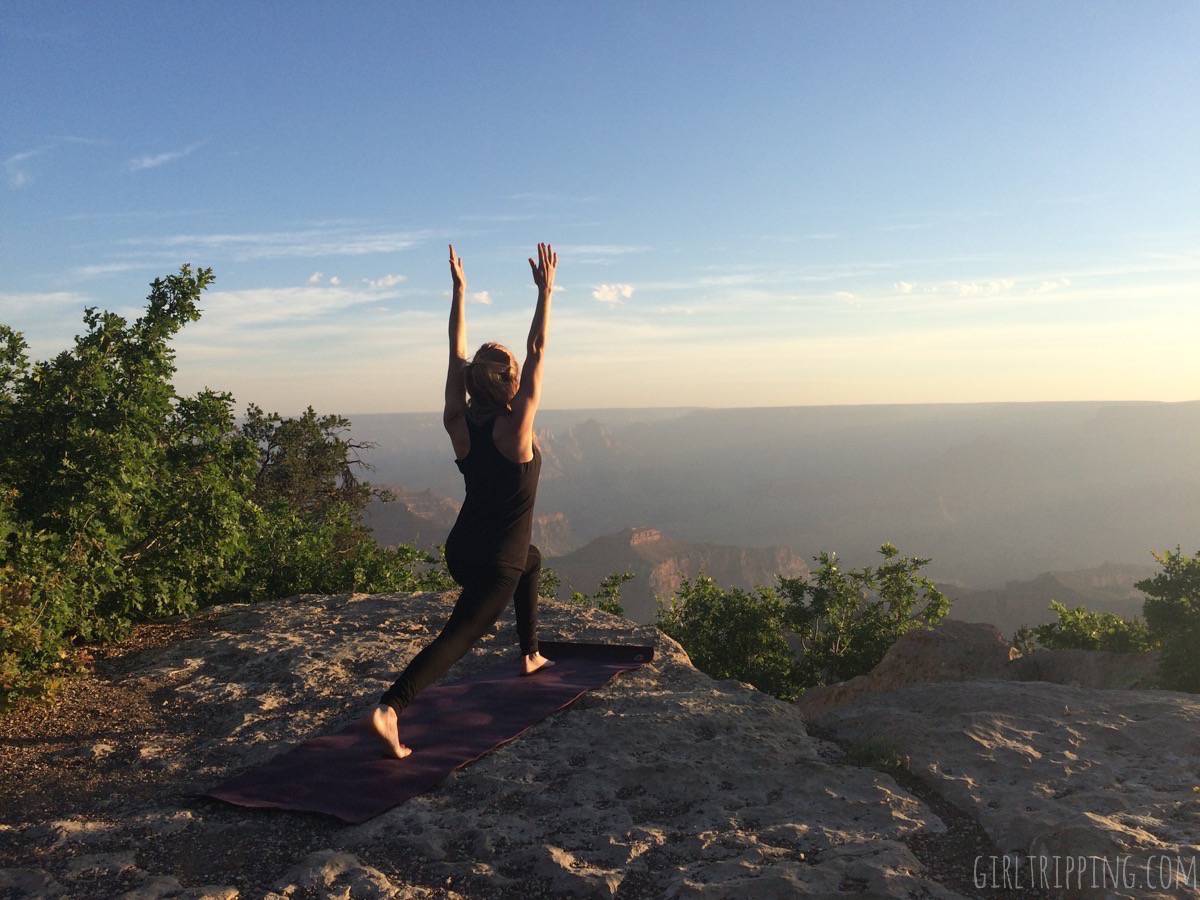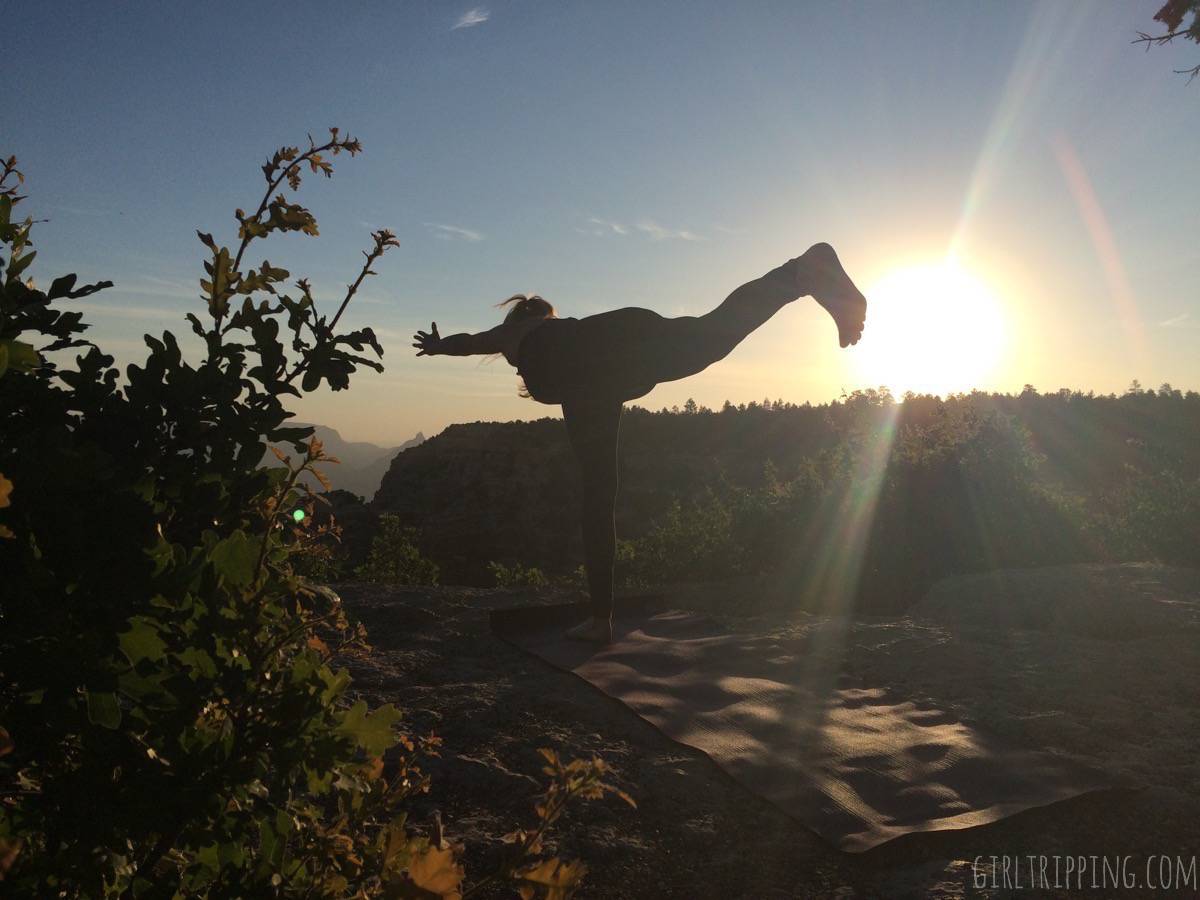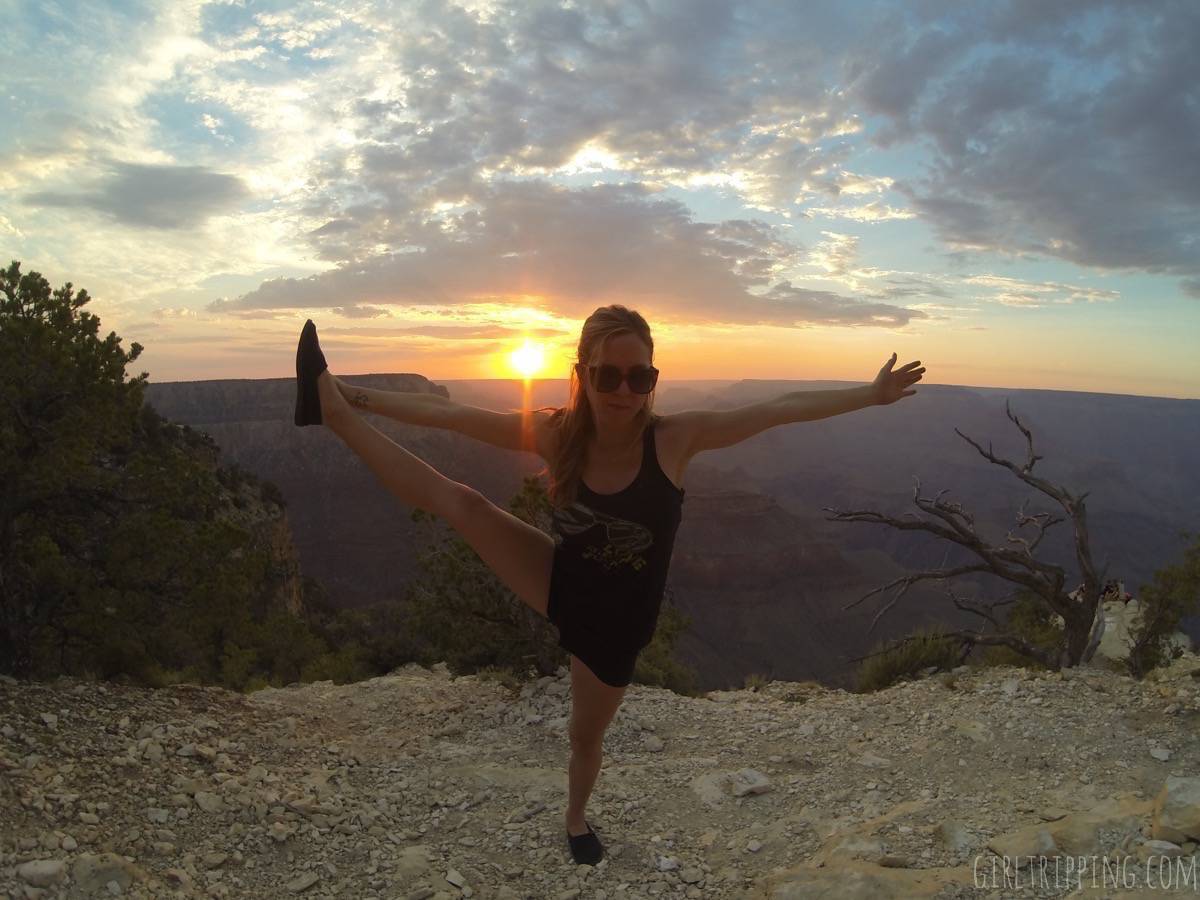 How do you stay in shape while traveling? Leave your favorite road workout in the comments!