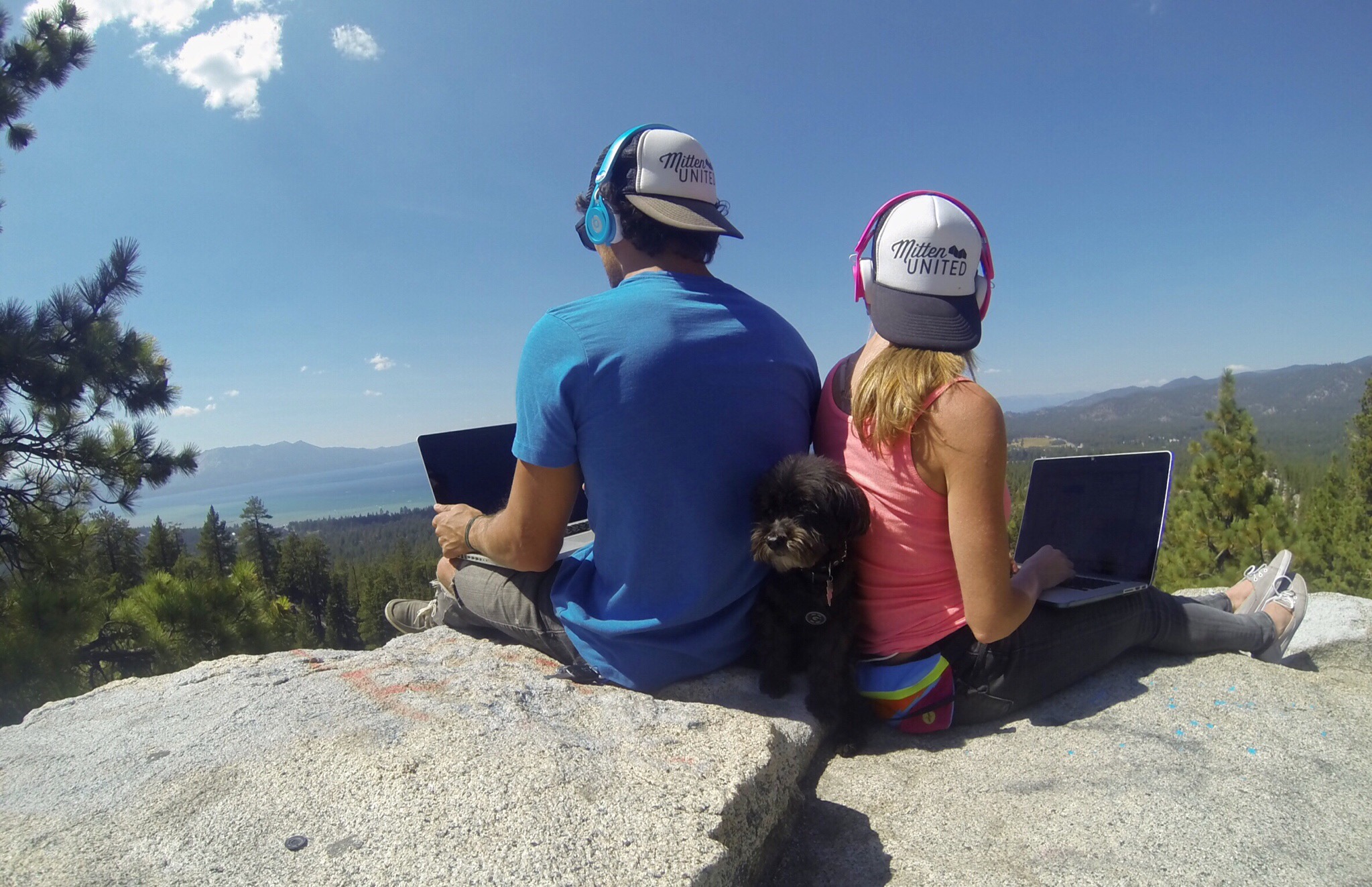 This stylish fanny pack spanks all others: A Jaunt fanny pack review
I found the Jaunt fanny pack on Kickstarter a while back. For those who aren't familiar, Kickstarter is a crowdfunding platform that helps people get funding for their awesome ideas. Project creators set a funding goal and deadline. If people like a project, they can pledge money to make it happen.
As a huge festival-goer, I was immediately drawn to the Jaunt fanny pack. I could already picture my friends' faces and I traipsed into our festival campground sporting my adorable little bum-bag (as they call them in the UK). And apparently I'm not the only person who feels that way… just take a look at the #JauntLife hashtag on Instagram or Twitter.
When my Jaunt Pack finally arrived, I was extra eager. A few hiccups in production delayed their shipping date, which bummed me out (pun intended). But when the day this sweet little thing finally came, any disappointment melted completely. I'm in no way affiliated with this product (yet… I would totally take a free pack in another color if they gave it to me), so the reasons I'm giving below are only influenced by the Jaunt Pack's awesomeness.
Why I Love My Jaunt Pack
High Quality and Beautifully Made
They Look Damn Good On You… even if you're tiny
They Keep Your Stuff Safe
Unique and Limited Designs
Highest Quality Fanny Pack Ever
The jaunt pack is the most high-quality fanny pack I have ever had. You can feel the quality in the material and the tightness of the seams holding the whole fanny pack together. There are features of this pack that kick the ass of its fanny pack competitors that are struggling to stand out in the depths of my closet.
They Look Damn Good On You… Even If You're Tiny
My Jaunt fanny pack is sleek and much less bulky than most fanny packs. As a smaller-framed female, I usually have a hard time finding fanny packs that look cute. Even packed full, it still hugs close to my body.
Jaunt Packs Keep Your Stuff Secure
The Jaunt Pack is designed to hold your stuff securely. There are two outer zipper pockets: The main zipper pocket, and a slightly more hidden pocket on the inside waist. The waist pocket is the perfect spot for your cell phone, or any other valuables that you don't want to chance falling out while rummaging through the main zipper.
Inside the main compartment is another zipper pocket, perfect for cash or loose change. There are even little elastic slots for credit cards or ID. As a girl who has had things stolen or lost while wearing inferior fanny packs, this is could be my favorite part.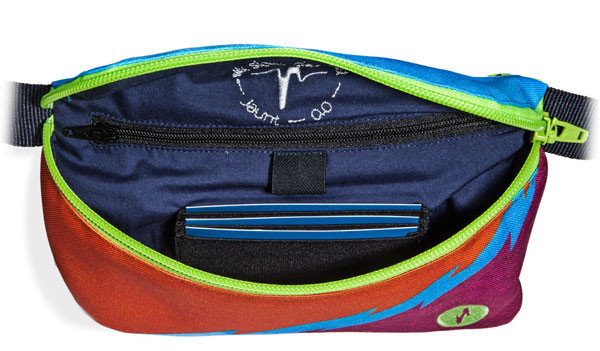 Unique and Limited Edition Designs
The Jaunt people retire their designs after a certain period of time, so you can be sure that only a limited amount of people will ever have your pack. My Jaunt pack is the Zoo style, which was the very first design to expire, and limited to Kickstarter backers. No more worrying about your BFF showing up twinsies. If my friends don't have it already, they probably won't now.
Jaunt People: If you're reading this, I'm moving to New York and would love a sleek black design that I can wear out in the city. Maybe a classy leather Jaunt Pack with a stylishly thin belt? Just throwing it out there.
What do you think of the Jaunt Pack? Do you have a favorite fanny pack? Tell me in the comments!