How to join Airbnb for cheap and unique getaways
Airbnb is awesome for discovering amazing places for you and your partner to stay all around the world. I've always loved staying unique places, but before Airbnb, the options were slim. Hotels worth staying at were pricey, and the only way to stay in igloos was to sleep with an eskimo (I tried, but he gave me the cold shoulder… sorry… arctic joke).
How to Join Airbnb
Airbnb has made it easy for people from all over the globe to rent out their totally awesome or totally weird extra rooms, treehouses, vans… you name it.
Whether you plan on hosting or staying, first you have to sign up and jump on the Airbnb bandwagon before you can rest your head in one.
You can go to airbnb.com directly, or you can go through the following link to Get $25 off Your Airbnb Booking.
You will not be charged for anything during this process.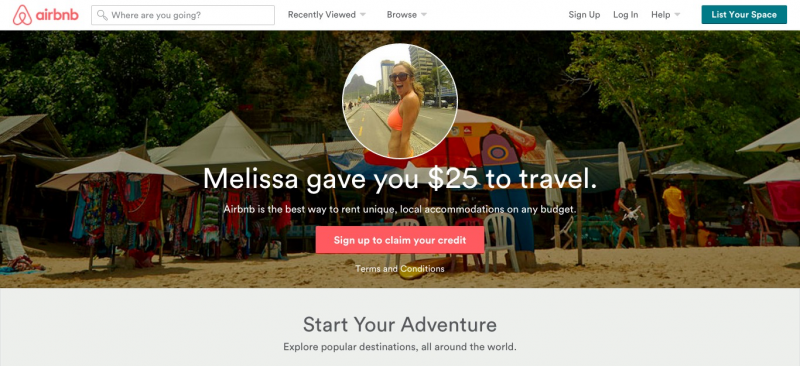 #2. Click "Sign up to claim your credit"
Right now we are just creating your profile. You don't even need to have a place to rent in mind yet.
#3. Choose a sign up option
Airbnb has a sign up option for everyone. Decide whether you want to connect your Facebook or Google+ account or if you want to go the long route and enter in all your information manually.
I usually connect to Facebook. I know a lot of people are paranoid about it all, and maybe they have reason. But I say, embrace the ease that technology gives you to do technological things.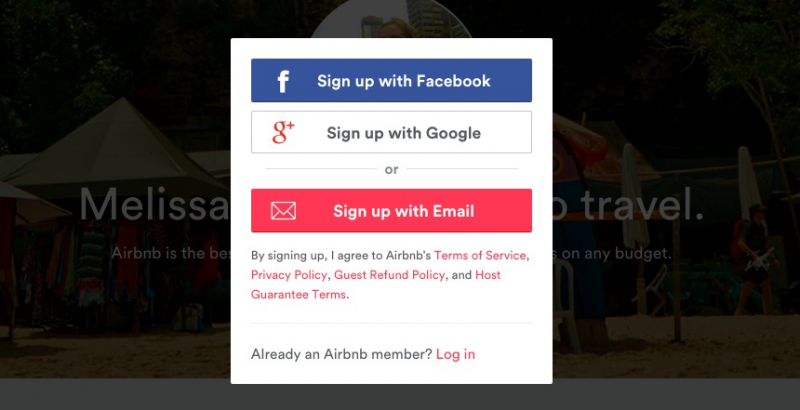 #4. Complete your profile
Airbnb will ask you for all the usual stuff like Name, Gender, Birthday and Location.
When you write your Airbnb bio, keep it short and sweet but show some personality. Especially before you have a lot of reviews, your profile is really all a host has to go on. While this may not be as important if you're renting out entire homes, it can make it or break it for a private room.
Your profile photo is also important. Would you want to host someone with no reviews and the profile photo of reminiscent of a milk carton photo? No. The answer is usually no. Instead, choose a photo where you look happy, clean and drama free. If you will be traveling with someone, it can be beneficial to change your profile photo to one of the two of you.
#5. Find a Rental You Love
This won't be hard to do. Airbnb has tons of unique listings, most of which are professionally photographed. Once you find a place (or places) that you like, you're ready to connect with the hosts.
Check out more tips for using Airbnb here.
…drum roll please….
Airbnb PROMO CODE!