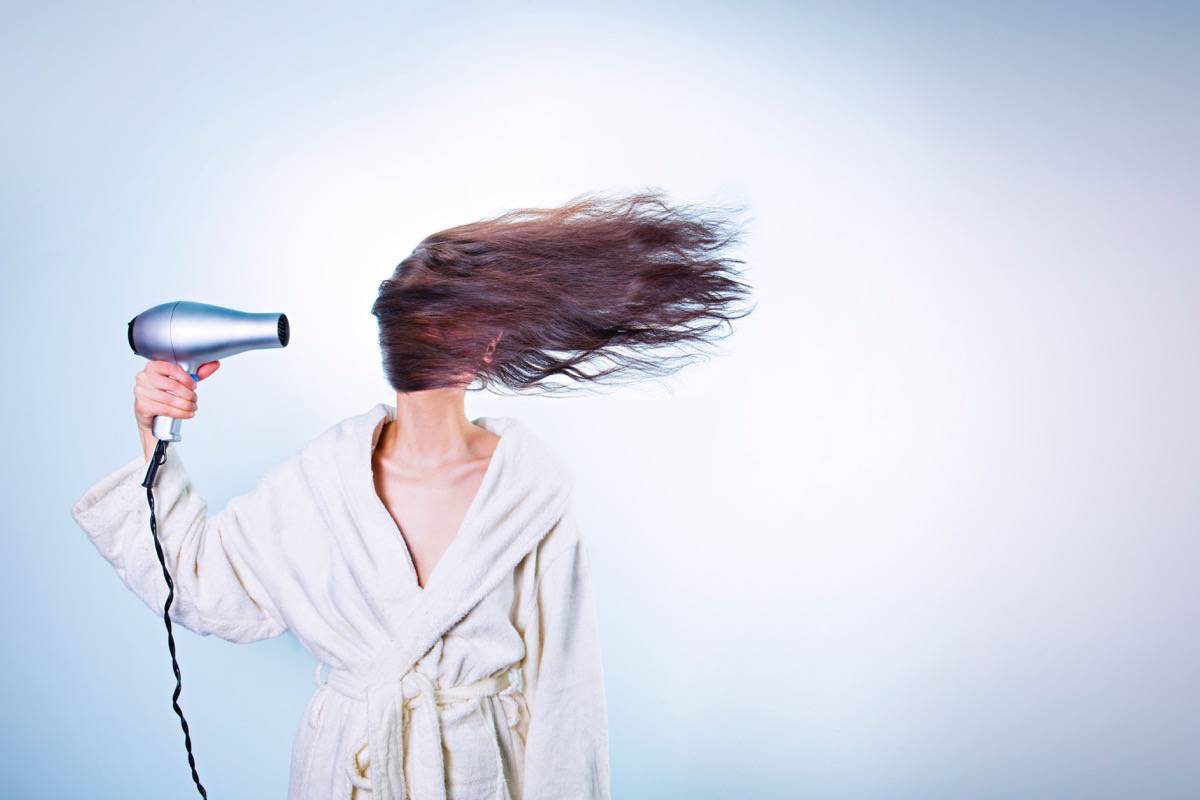 How to air dry hair to look like a blowout for busy chicks
The day my T3 travel blowdryer came in the mail was a day of mixed emotions. I'm thinking how people will wonder how I packed so light and still look so good. My husband (then boyfriend) was thinking, oh god, what did I get myself into.
Sensing him sensing his backpacking Brazil dreams fading, so began my search for a low maintenance beauty routine. I mean… Why can't I be one of those chicks that can just get out of the shower and go.
I'm a sucker for beach waves. I also look better when my hair curls away from my face.
A french braid failed because my layers leave the ends thinner. French braids only really work for people with long, even-length hair.
I landed on a method that is like a cross between pigtail french braids and a french twist.
Step 1: Separate Hair into Two Chunks
Start by separating the hair down the center, or wherever you part your hair normally. Continue the part down the pack of your head.
Step 2: Begin Twisting From Part and Hairline
Grab a chunk of hair at the hairline and part. Start to twist the hair away from your face. Then grab more hair from either side and continue to twist. I usually grab more from the back of my head to even out the twist.
Step 3: Continue Twisting & Grabbing to Nape of Neck
Continue twisting and grabbing more hair all the way down to the base of the neck.
Step 4: Twist to Ends
Twist the rest of the hair to the ends and secure with your mouth or a clip.
Step 5: Repeat Steps 1-4 on other Side
Repeat on the other half of your head, but twisting the opposite way, away from the face.
Twist to the end.
Step 6: Secure Ends
Secure both twists either in the front or back of your neck. (I think it stays better in front but it looks strange if I'm going out in public).
Step 7: Let Dry
Works best if you let the hair completely dry. Works even better if you dry your hair by sitting in the sun.