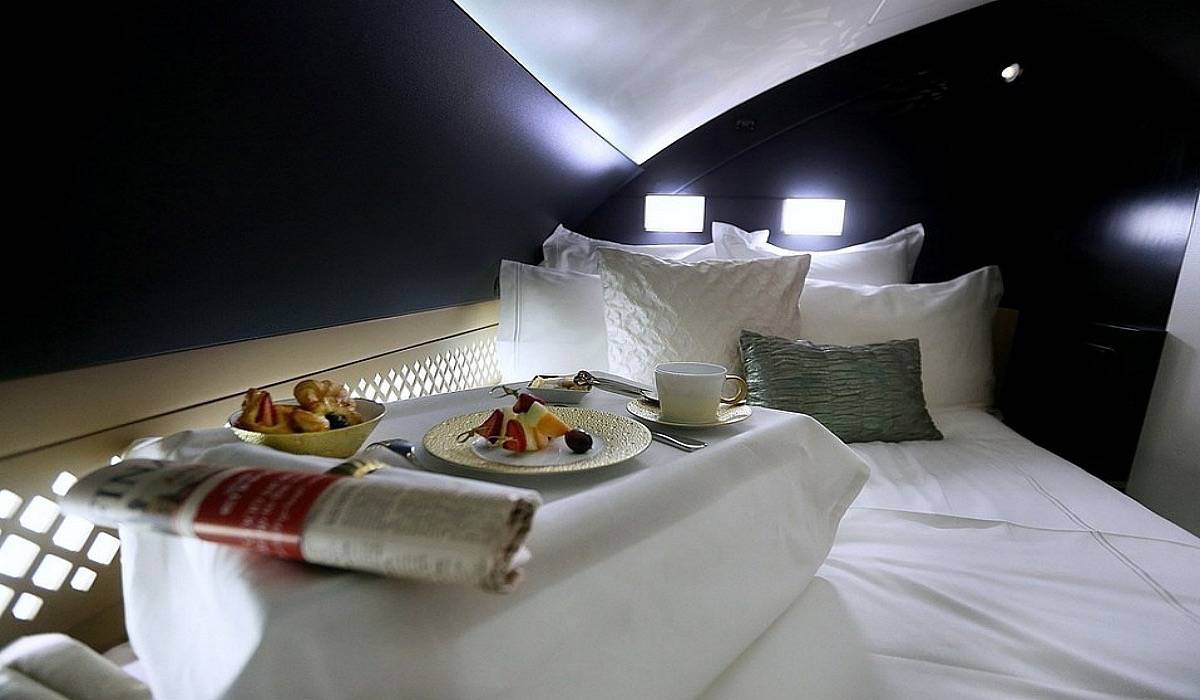 Hacking the business class flight experience
Whether you're flying business class or economy, the airport experience is more stressful than luxurious. Up until the actual point of entry into the plane, there isn't a stark difference in classes… just a shorter security line and possibly a lounge.
I used to joke that I only fly business class when I fly internationally. I've lucked out for reasons rannging from job comped tickets to dating the son of a flight attendent to having a pilot for an uncle… the latter of which if what I've been banking on for the last year.
And then I got married.
Flying standby is an experience in itself, but one of the many tips for flying on a buddy passis to fly alone or be willing to separate. Until one month ago, I've always flown this mission solo… and until today, I've always been blessed with business class.
BYOB: Bring Your Own Booze
Other than going left instead of right upon airplane entry, the very first difference between business and economy class is that tiny glass of champagne to celebrate your departure. To replicate this experience, you have two options, which are largely dependent on your location.
Option #1: Buy Champagne in the Airport
Personally and recently tested… and by recently I mean I'm currently waiting for the bathroom line to die down so I can dispose of this miniature champagne bottle. Results: Depends how you feel about hiccups.
Disclaimer: This option may not be available in all airports. It is, however, available in France (CDG), and I'm assuming the odds of success are high in most European countries.
Option #2: Bring Mini Booze Bottles
Apparently, this little hack isn't widely known. Not only are these sealed, but they're under 3 ounces or 100 ml. It may sound too good to be true, but I assure they are totally legal.
Budget Option: Fill Travel-Sized Shampoo Bottles With Booze of Choice
This airplane hack works best if you actually find bottles under the legal limit of taking on the plane.
So.. funny story. I was once late for a flight (welcome to my world). My friend Linz and I were headed to Vegas from Orange County, California for her birthday. We parked at her office across from the airport only to realize the actual entrance was much further than anticipated… [CUT TO] Two girls, overpacked and sprinting about a mile down a fairly busy road to get to a flight for which we were already late. Then [CUT TO] the moment Linz realized her travel bottle purchase was one ounce over the limit. Tiny Texan bitch about lost her shit… then she actually lost her shit… like they took it away.
Pro Tip #1: Check your ounces.
Pro Tip #2: Put bottles in plastic baggies. I don't know if this is actually still enforced, but they usually advise it in the security line. So if you aren't into taking your chances, just buy a few Ziplock bags to be safe.
Invest in a Good Neck Pillow
The seat-to-bed button in business class is the closest thing I can relate to injectable Xanex.
A good neck pillow can completely change your economy flight experience. Ironically, the hubs and I have the same one, despite have bought them before we had ever met (if you know either of us, this is actually surprising).
I experienced my first neck pillow in 2nd grade on a flight to Italy. It was inflatable with tiny fragments or suede type hair and purchased on the flight through SkyMiles… which is strange because I haven't seen anything like that since. Anyways, all I remember was the rash it gave me on the side of my tiny seven-year-old face.
Reserve Your In-Flight Meal
My favorite business class luxury is the in-flight menu. It's extensive, and waiting for you at your assigned seat. The menu is that of a five-star dining experience, only limited to two to three menu items from each course. The icing on the cake is the wine list, which is usually larger than the rest of the menu combined, and often times even includes the biography of the sommelier who recommended each option.
Option #1: Bring Your Own Food
There's really nothing stopping you from having your dream meal on your flight, except for your own laziness and/or lack of preparedness. You could, technically, buy a Mastro's steak dinner, package it in a tupperware, and pack it for your flight. The only limitation of this would be that you would need to finish it before you and and cross customs. I'm assuming certain types of food may count as agriculture.
Option #2: Reserve Your In-Flight Meal
This option is most often suggested to vegans/vegetarians, or those with a food allergy. However, if you're health or taste conscious, this tip applies to you as well.
The flight I am currently flying on has three choices for its in-flight meal, the chicken salad being the popular choice. When I first walked onto the plane, I pulled aside a flight attendent to ask about the meal options, and asked if I could claim my preferred meal ahead of time. Considering the chicken salad ran out miles before they got to me, I think I made the right choice.
Befriend a Flight Attendant
This isn't always reliable, but it has worked for me a few times. A few tips to make this more successful: Make friends before the flight departs. And look for someone who has a bit of seniority. Otherwise, they won't be ballsy enough to go outside their boundaries.
Sleeping Pills
I sleep like a baby in business class. I'll end with the fact that this can be accomplished with a soma, muscle relaxer, or an old-fashioned sleeping pill. Depending on your body, tolerance, or food intake, the effects can be mild or severe. Take this last piece of advice with caution.