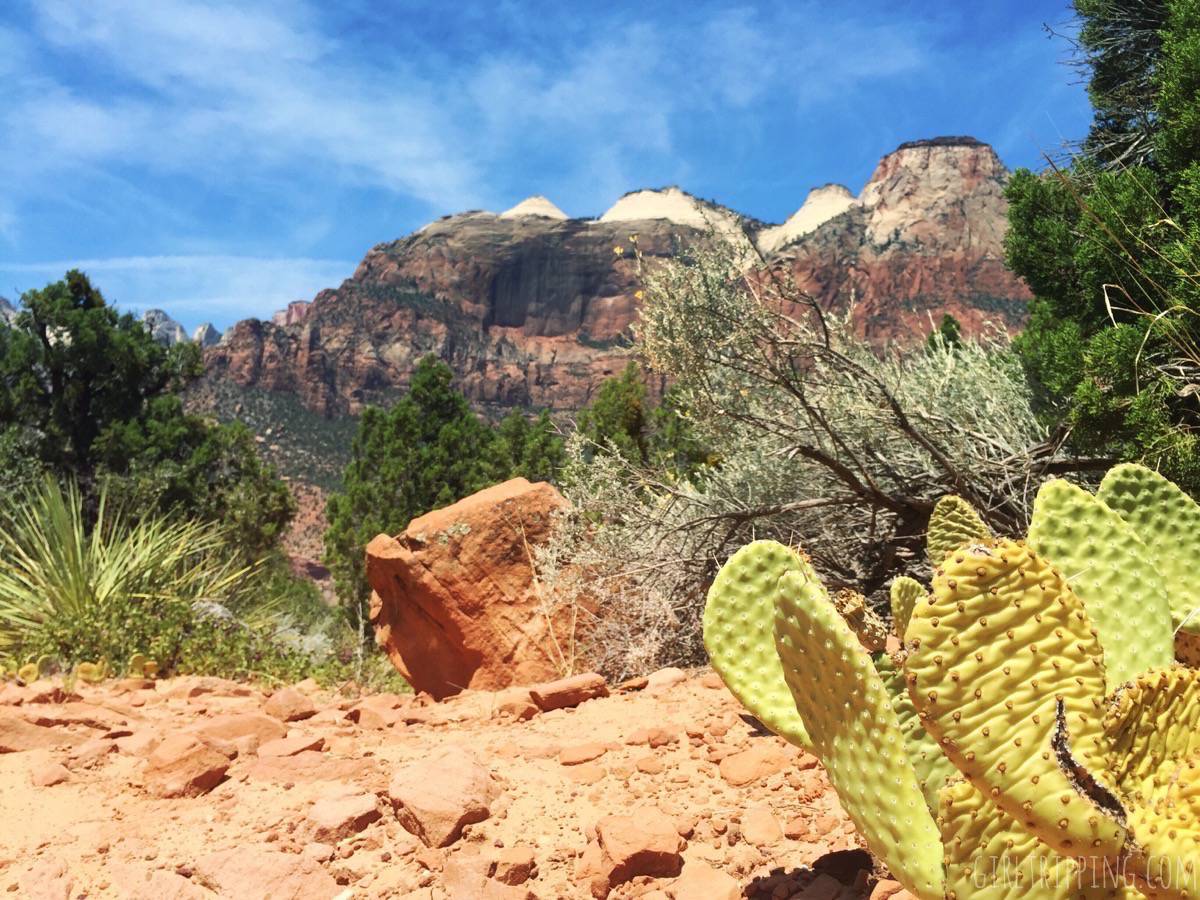 Zion's Emerald Pool Trails make the perfect hit-it-and-quit it hike for a road trip
The road to Zion is long and narrow. Isn't that a song or something?
If Emma Stone's sprit animal were  natural wonder, it would be Zion National Park.
We're been talking about traveling to Zion since early last year. Well BAM. We finally did it. And if you only have a day to see Zion, check out the Emerald Pool Trails.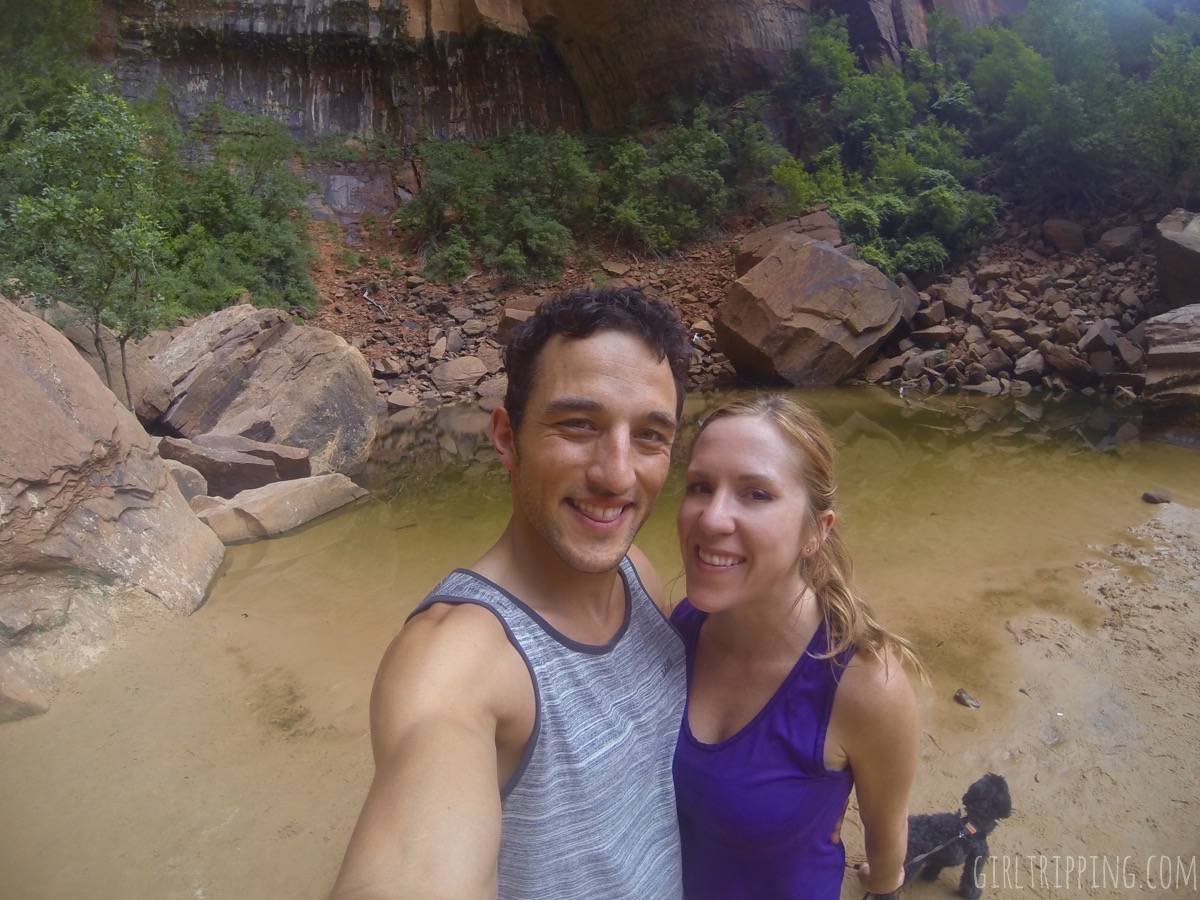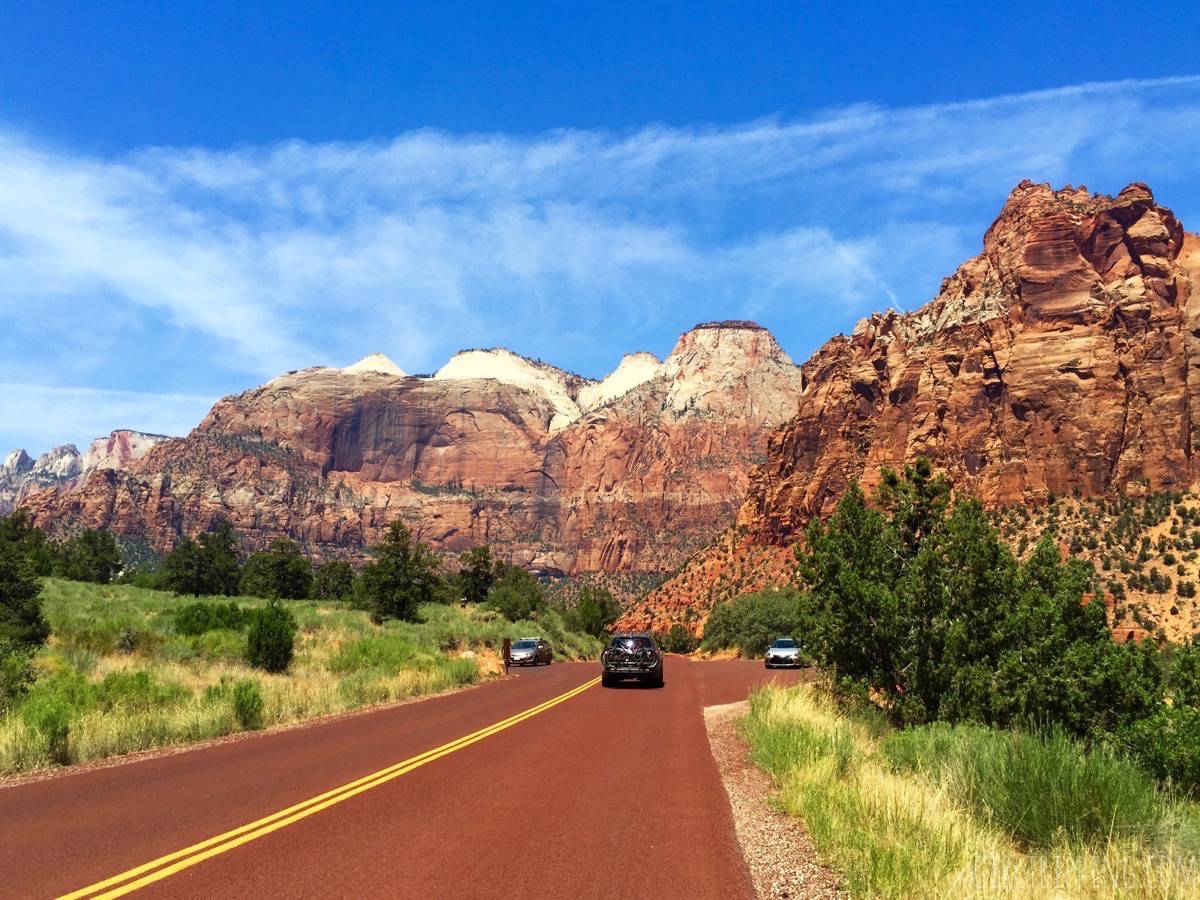 Hiking Zion's Lower Emerald Pools Trail
We started our hike with one of the most scenic Zion trails. The Lower Emerald Pools trail is paved and makes for an easy stroll. There aren't any big drop-offs so you can let nana of her leash.
This trail will take you to the lower Emerald Pools and through three waterfalls. If that's not enough to tickle your gypsy, the National Park is full of stunning red-orange rock formations showing the crazy effects of millions of years of erosion.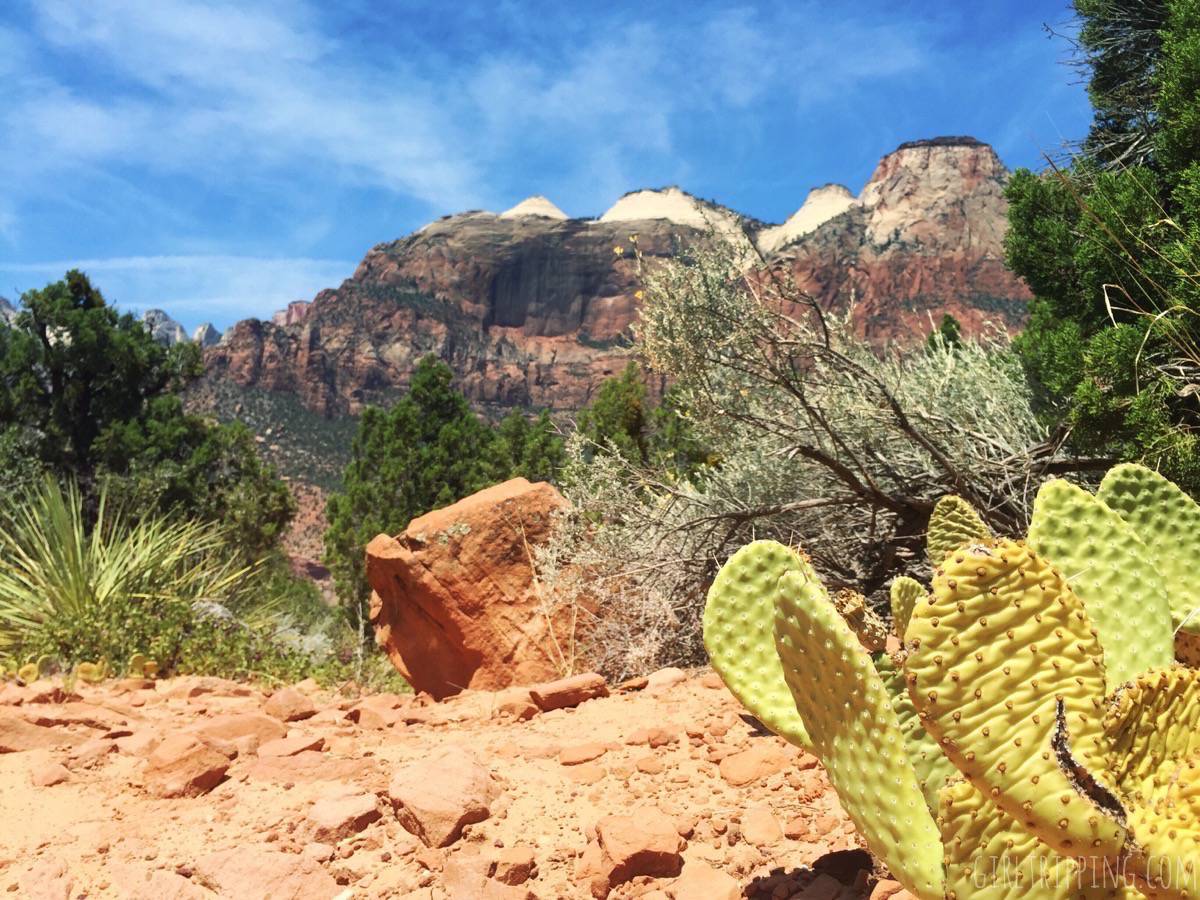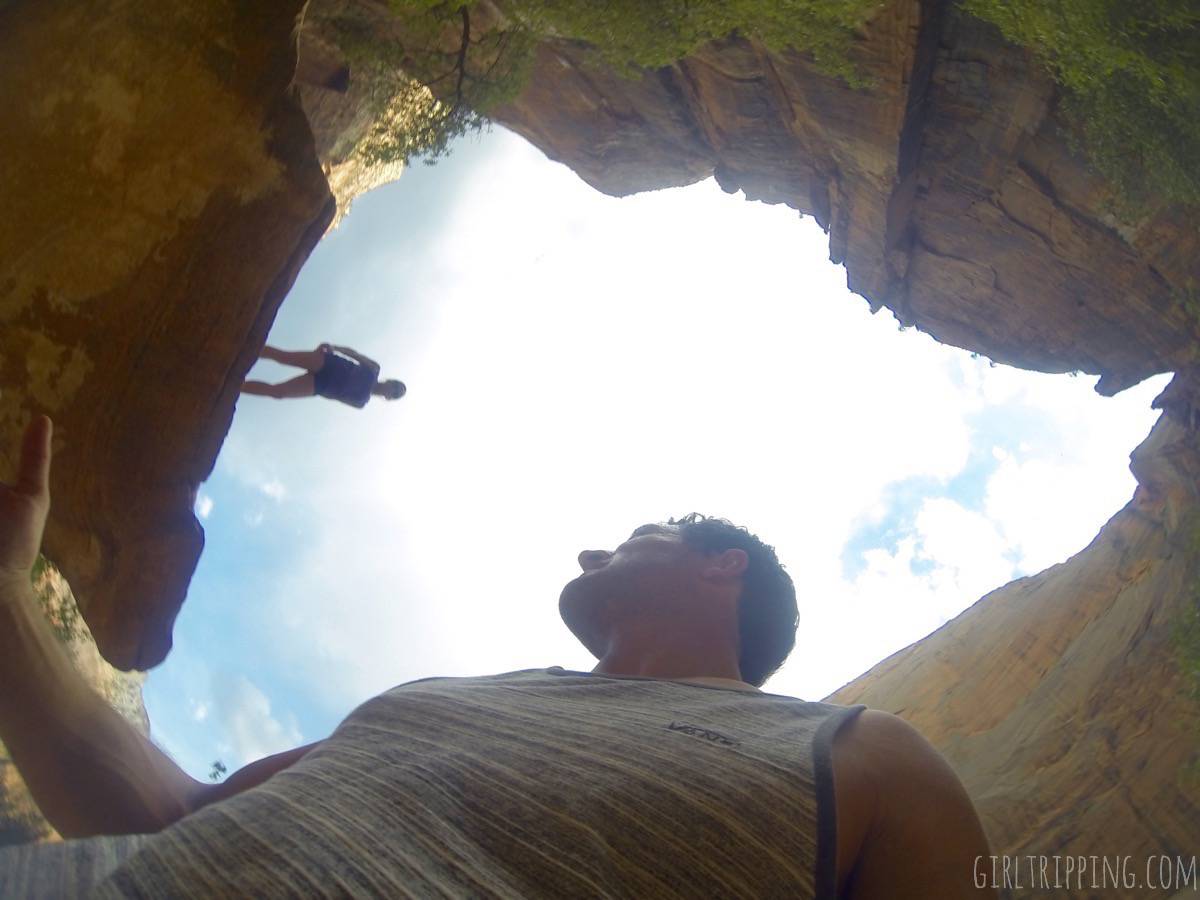 You'll want your camera. Bonus points if it's waterproof as some parts of the trail will be sprayed with waterfall juice.
The total distance of Zion's Lower Emerald Pools trail is 1.2 miles rount trip so plan for around an hour to marinate in the adventure.
Hiking Zion's Middle Emerald Pools Trail
Zion's Middle Emerald Pools Trail is a step-up from the lower trail… in all the ways. It's higher up, it's a little longer, there are a few more drop-offs (but nothing major) and there are a few spots that might be called steep.
Superman and I like to get physical anywhere possible. I mean that in all the ways but in this sense I'm talking about taking little opportunities to get out blood pumping. It helps us stay in shape and it lets us indulge in some play time.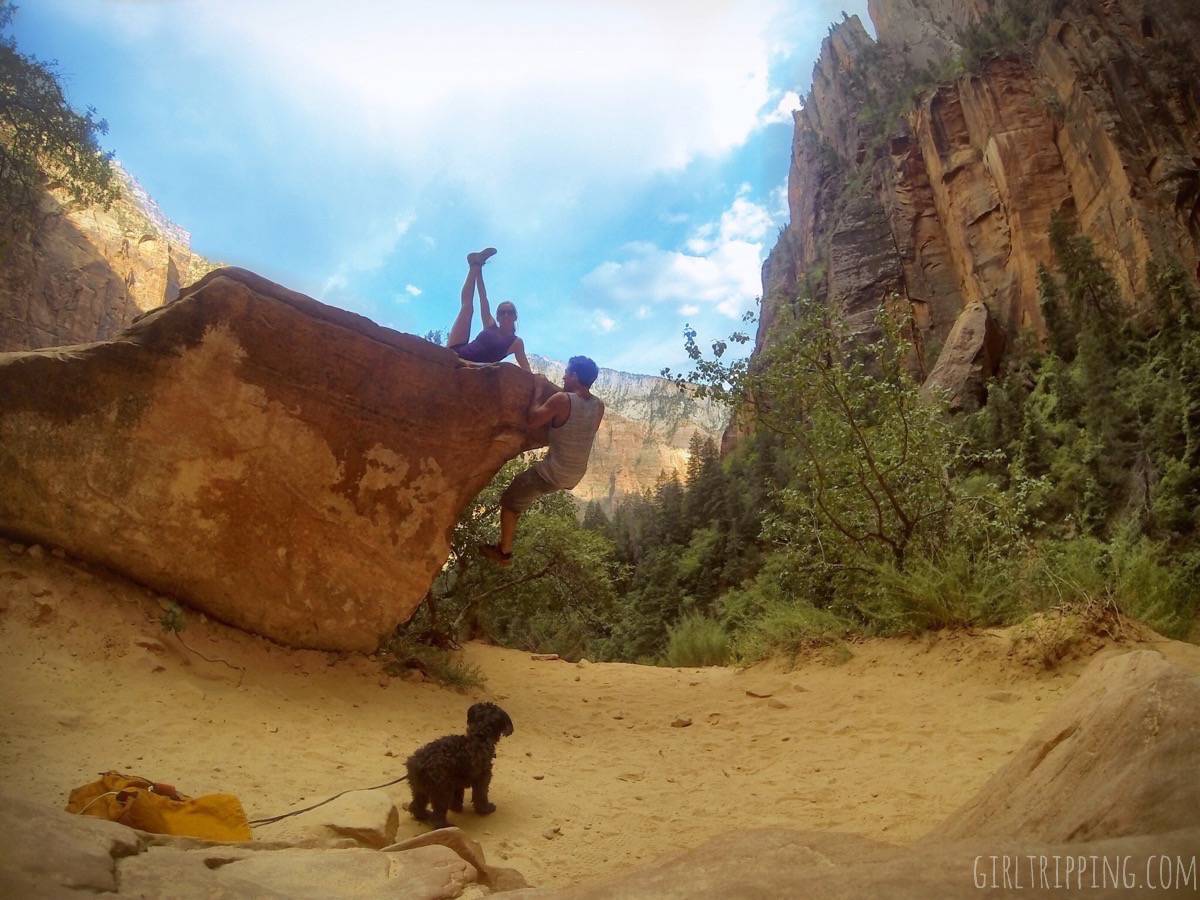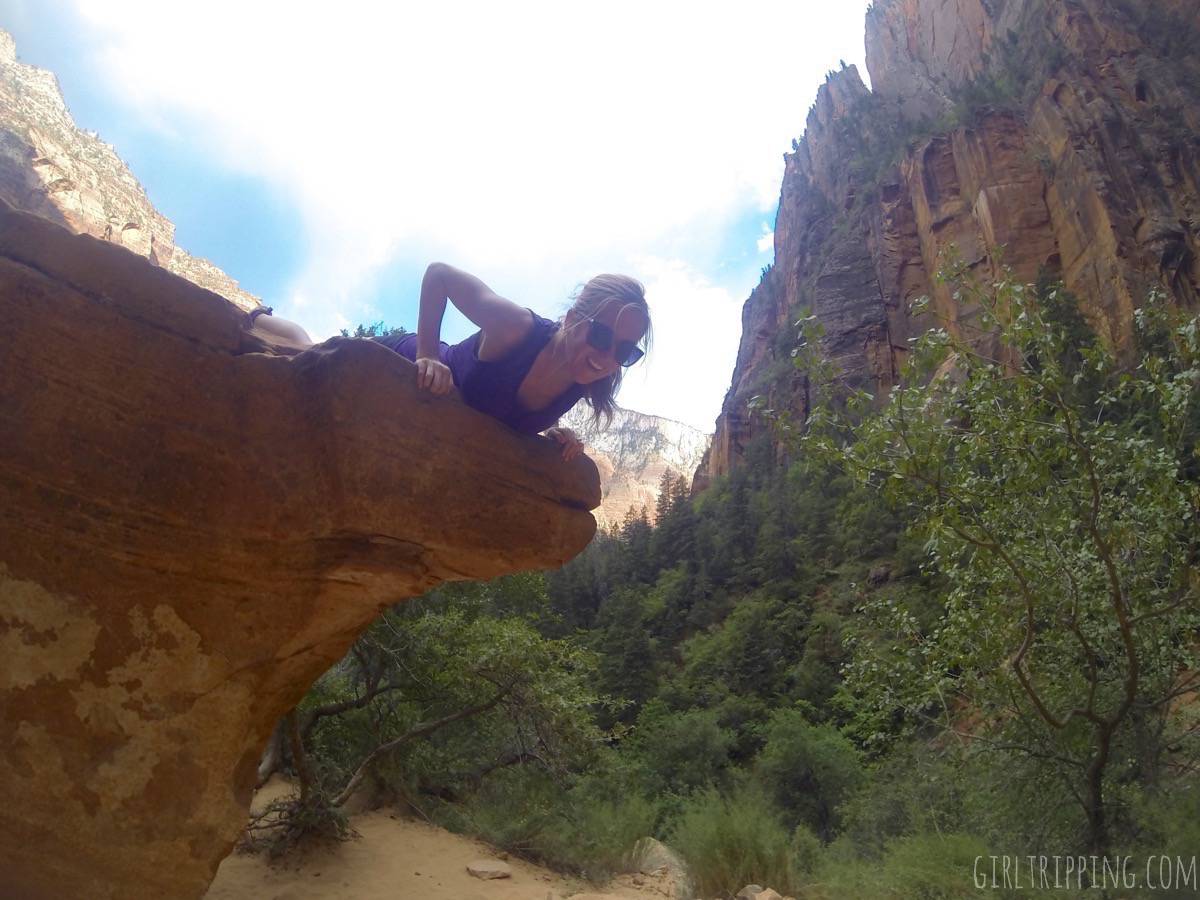 It's a moderate hike so if nana's hip's been acting up you may want to leave her in the lodge. It's 2 miles round trip so if you want to stop and enjoy the pools, plan for around 2 hours.
If you're crazy enough to plan a desert hike in the July heat like we did, go early or late to avoid bursting into flames.
<h2>Have you ever been to Zion? What are your favorite trails and hikes?</h2>