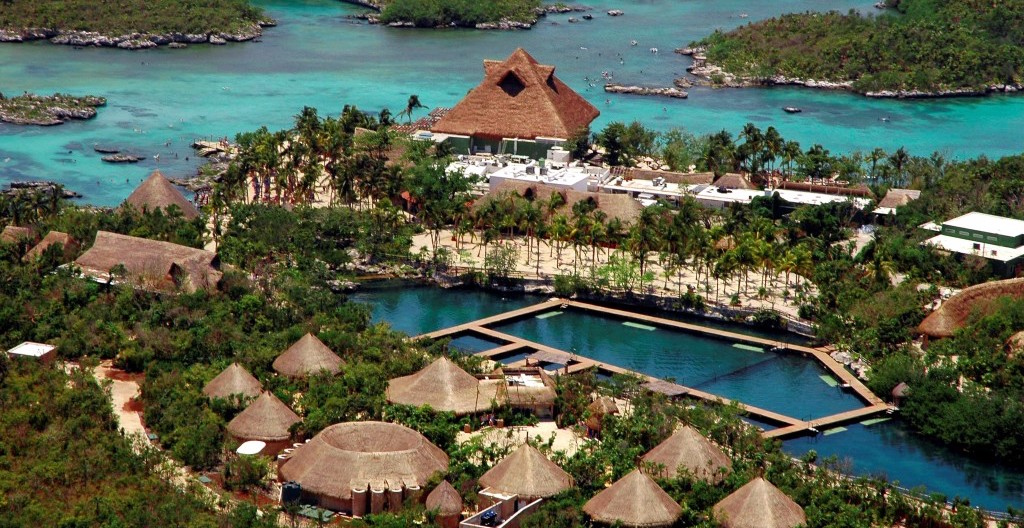 Tulum Ruins Tour & Xel-ha Water Adventure Park with AllMexico365
I had the horror honor of planning a destination bachelorette for 10 girls in Tulum. One woman's dream is her maid of honor's nightmare.
I've never planned a trip for more than two people so, to say the least, I was a bit anxious.
As I've discussed before, I am not a full-time travel blogger. I am a startup entrepreneur with a passion for travel.
So there's a huge possibility my "girl boss" side radiated in both good and bad ways in the bachelorette group chat, especially in collecting money. (Sorry girls!)
My girl boss side did bring a huge advantage in my travel organization… notably, an epic bachelorette planning travel board, without which I would have been utterly lost.
Between ordering matching shirts, planning games and surprises, organizing travel, and booking the AirBnB – all whilst helping the bride with her invitations, wedding dress shopping, assisting in arrangements for her wedding guests and finding my own bridesmaid dress – planning the excursions was a bit more than I could handle.
All I can say is… "Thank you AllMexico365!"
Side note: If you're planning an excursion with a large group, inquire about group discounts. Depending on the size of your party, their team may be able to accommodate.
Miraculously, all the girls managed to be up and ready in time to grab a quick breakfast before heading to our meeting spot. AllMexico365 arranged a private shuttle for our group which made transportation as convenient as possible.
We started the morning with a Bachelorette breakfast in Tulum.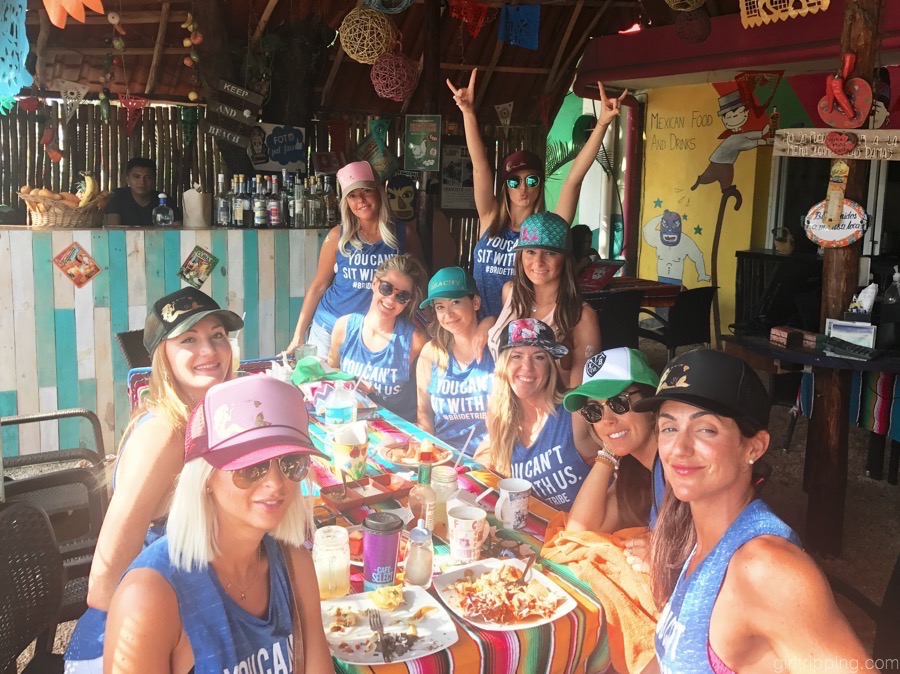 A private shuttle from AllMexico365 picked us up for our group excursion.
Tulum Mayan Ruins Tour
Our first stop was a tour of the Mayan Ruins of Tulum. With their stunning cliffside views of the Caribbean Sea, this is widely thought of as the most beautiful of the Mayan Ruins sites around Cancun.
If you love history, you will love this tour, which covered everything from how the Mayans lived to the origin of Chiclets. A few of the girls had difficulty understanding our tour guide due to his heavy accent; however, thanks to Google and an international data plan, they still obtained a wealth of interesting info.
The ruins site also had tons of shopping with handmade hammocks and other souvenirs.
We had some time before we had to meet back at the shuttle so, rather than shopping, our group opted to sit and enjoy a delicious pina colada straight out of the pineapple. And what better way to enjoy this than swinging in a bar swing? (The answer is there is definitely no better way.)
AllMexico365 helped make traveling with a group of 10 girls so much easier!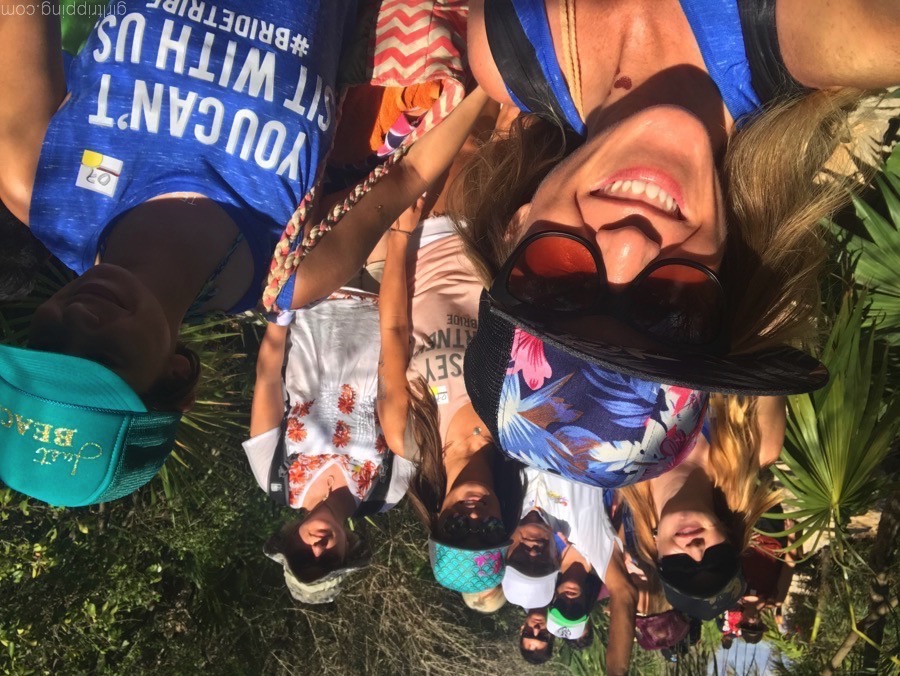 The panoramic views of the Mayan Ruins with a backdrop of the Caribbean Sea is breathtaking.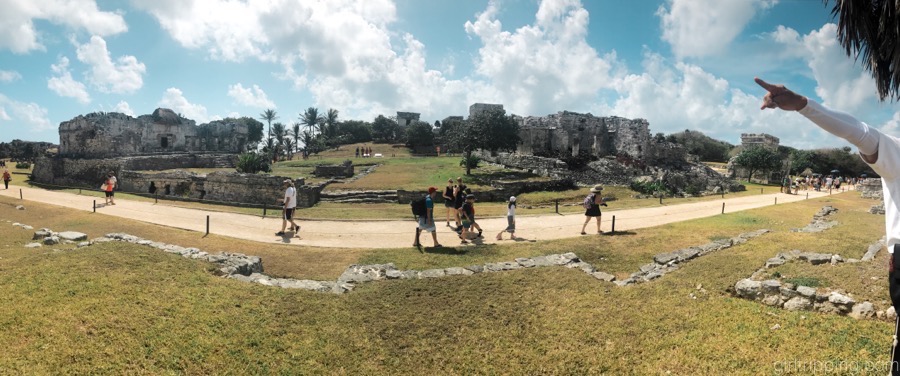 The Tulum Ruins dramatic location makes it one of the most beautiful ruins sites in the world.
After the tour, we sipped pineapple piña coladas on bar swings.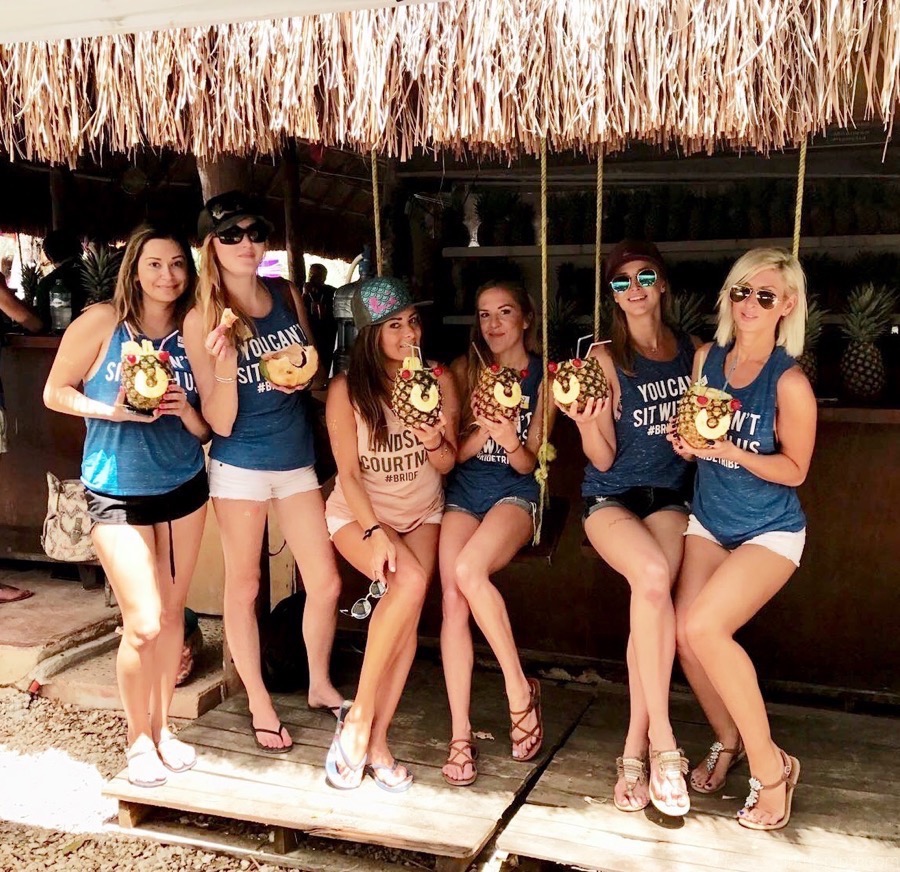 Xelha Water Adventure Park
Our last stop, and by far my favorite, was Xelha Park, a gorgeous natural aquarium.
I did some research before I visited to make sure this was a place I could consciously stand behind, and not some SeaWorld of Mexico.
Thankfully, it's a great place.
In early 2014, Xel-ha actually became the first tourist park in the world to obtain an EarthCheck Gold certification, in part because the park invests in sustainability programs, buys local products and trains its staff on environmental care and preservation.
Xelha was the perfect place for a large group of travelers because it has something for everyone. You can float the lazy river, take a plunge at zip lining, dive into snorkeling or jump off the Cliff of Courage.
For an extra fee, you can also interact with the wildlife like swimming with manatees, dolphins, stingrays or sea turtles and scuba in the cents.
There is even a holistic spa with outdoor massages to relax and unwind.
As an added bonus, the food and drinks are all-inclusive. I'll admit, I assumed this would be typical theme park food, but wow was I wrong.
The food options are large buffet style and have everything from salads to fajitas and an array of fresh seafood and veggies. I'm a very healthy eater, and there were plenty of options for me to feel great about.
A map of Tulum sits at the front of Xel-ha Waterpark.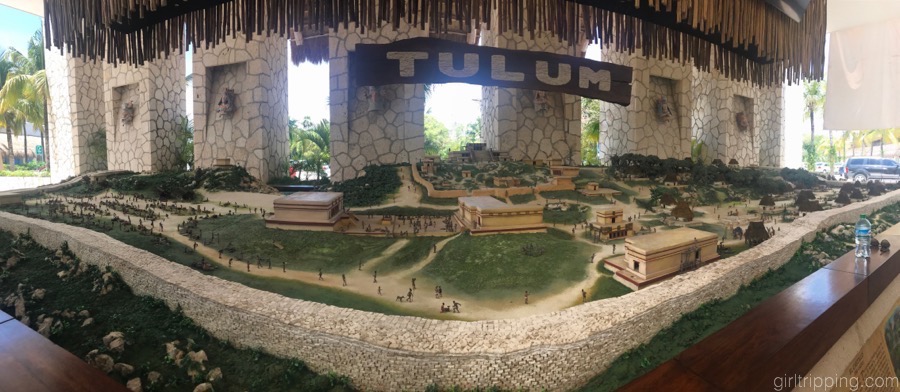 The all-inclusive food and drinks at Xel-ha's restaurants and bars makes the perfect spot group travel.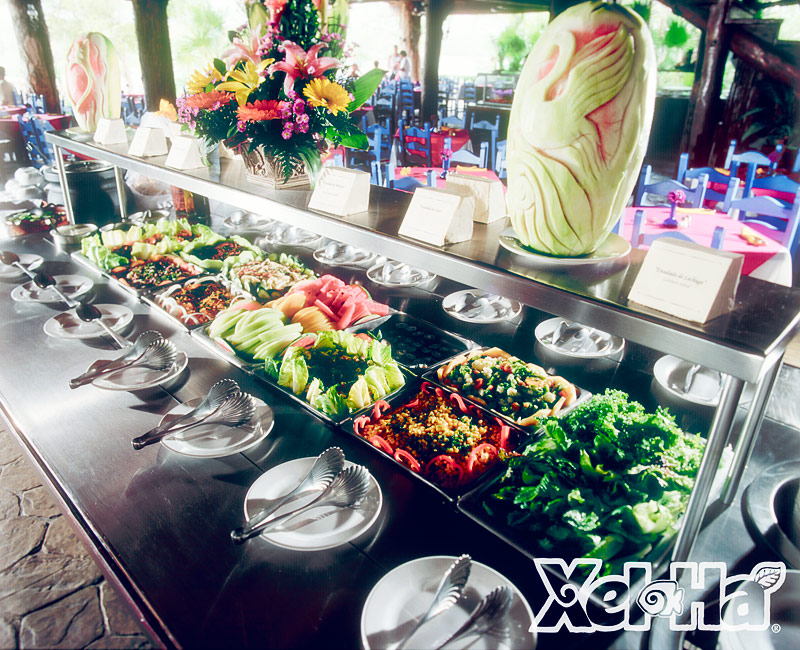 When the day was over, our shuttle was waiting in the lot to bring us back.
If there's one thing I learned on this trip, it's that no matter how much you plan, you should always expect the unexpected. Letting go of come control and allowing yourself to receive help is sometimes the best thing you can do… if only for your own sanity.
This is a tour package I would highly recommend to make traveling with a group easy, accommodating and fun!