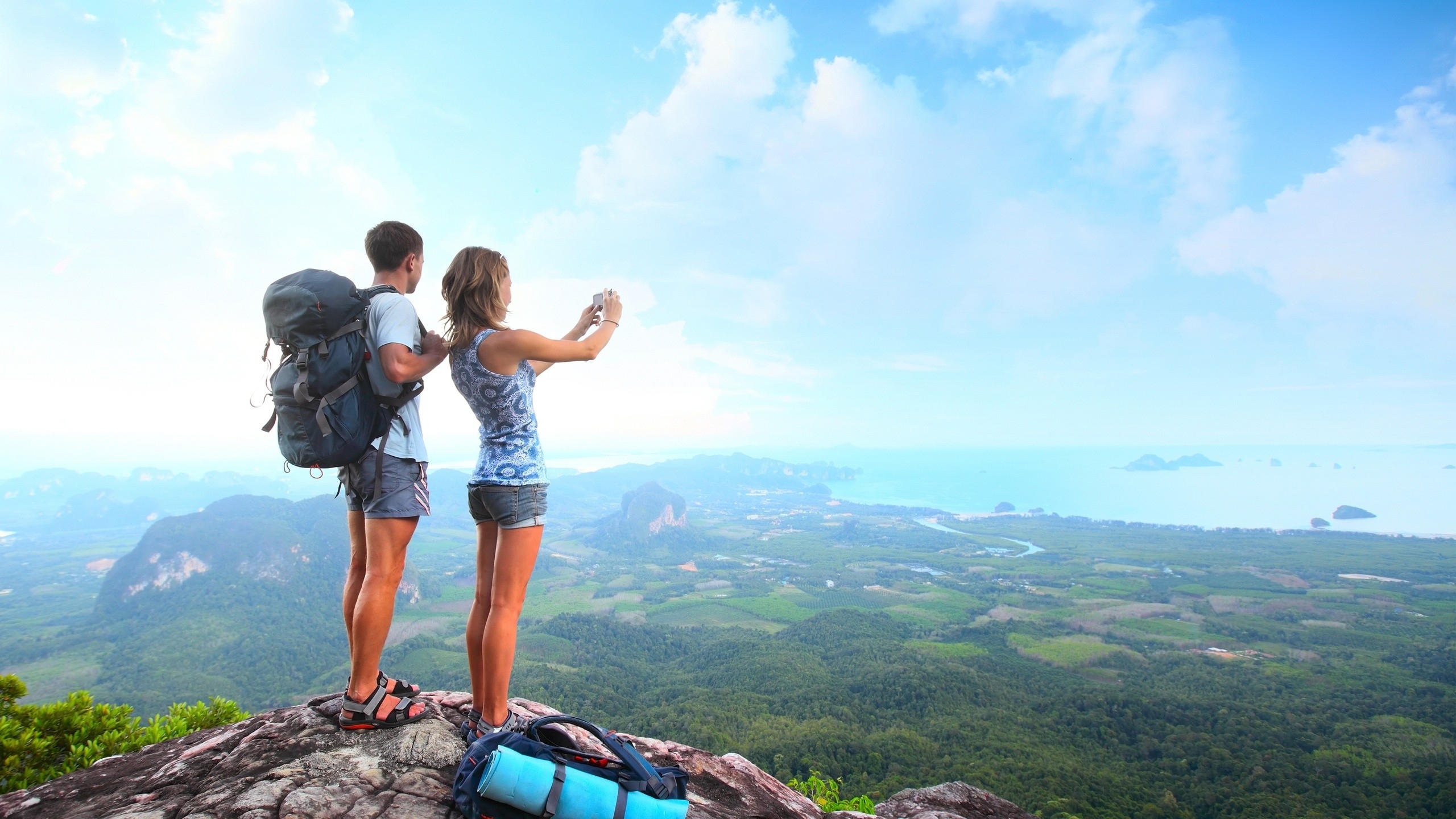 How and why people share – A guide for the travel industry

Why Do People Share Travel?
Understanding why people act is one of the key parts of being an influencer. In order to influence someone into action, you have to understand their triggers.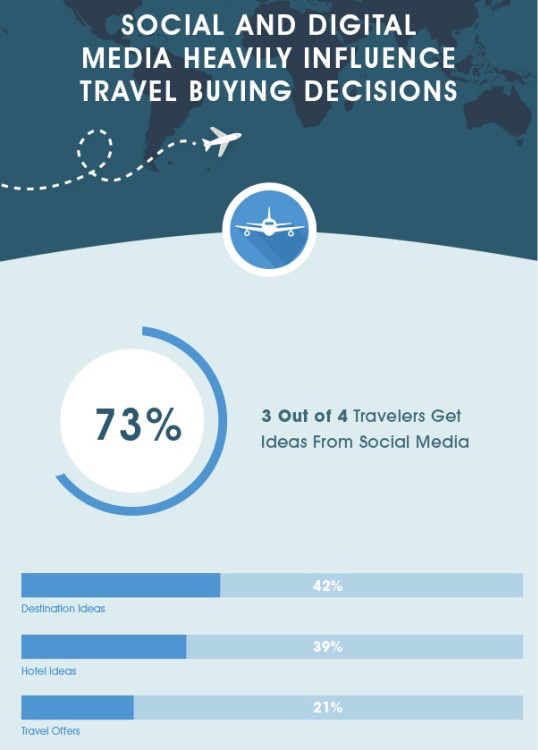 Social media is about creating our own images, on the ends of both consumer and advertiser. Knowing this can help you connect with your fans in a way that fulfills the purpose for everyone involved.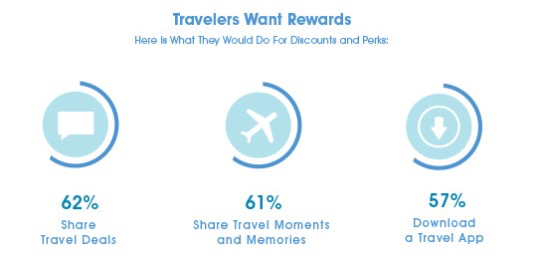 What Do Travelers Share?
A survey on the travel research and sharing habits of 1,306 U.S. mobile users was held by RadiumOne in order to help advertisers to incentivize their audience to share deals.
81% Share Travel Photos
Hold a contest encouraging people to share their #BestVacation or to tag their best girl friends in your #GirlsTrip post. The result will be people engaging with your content and feeling happy thoughts in conjunction with you.
46% Share Travel Deals
Sharing travel deals does a few things for the sharer:
It allows them to share their upcoming plans, or at least identify with it by sharing their enthusiasm for it
It makes them feel helpful by sharing this super awesome deal with their friends and family
It can potentially help them win said deal.
Harness this information by creating user-focused contests that encouraging them to share things they already want to share.
41% Share Travel Tips
Sharing travel tips not only makes people feel helpful, it also helps them to identify with their savvy selves.
Poland's Tourism Office's "Do You Know Polska?" campaign took this one step further by challenging its audience to "Prove it" and "Show it" by uploading their own photos and experiences to show off their country.
The tourism office stated:
As a result of our PR activities, we recorded 169 media publications, including 20 on TV and 23 on the radio, with the range of 43.6 million PR impressions. Thanks to the "social gene", we recorded over 30,000 visits on Facebook from links posted by the users. During the first two months, the site recorded 138,000 visits in total.
33% Share Reservations
People are much more likely to share the things that they're doing than they are to share things they aren't doing. Not only does it let your fans share that they have plans in general, it lets people feed their need for what's trending now.
22% Share Research Plans
ShareThis took this statistic a step further by venturing into the sharing habits of "travel planners", or people currently planning their next vacation. These "travel planners" were twice as likely to share travel content, and more than twice as likely to click on their friends' travel shares.