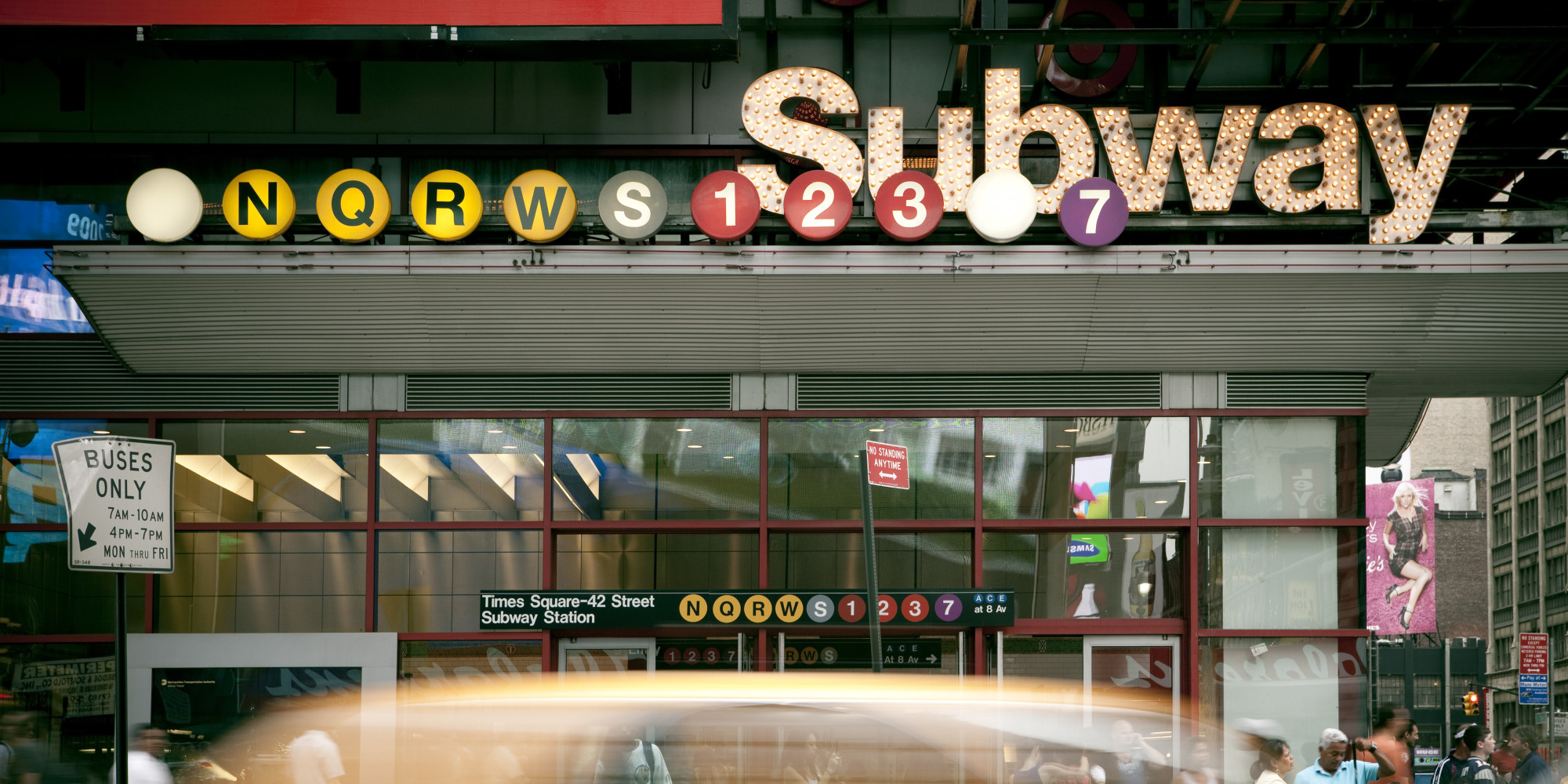 8 ways riding the New York subway will make you a better person
New York can be an intimidating place, and if you don't know what you're doing, the subway can suck you in and spit you out in places you never planned on being… ever.
Our New York apartment search wasn't exactly seamless. Walking miles in the east coast heat… taking train after train in an underground station with limited air flow, pee puddles and determined crowds… realizing you took the wrong train… an hour ago… yeah… it all has its way of getting to you if you let it.
The trick to dealing with the subway, or anything really, is to enjoy the journey, and seek out the positive. How can this experience make me stronger?
The first step is gaining control over your mind. Will you see this struggle as a setback or as a necessary step, or welcomed challenge in the process of your goals?
In case you're having trouble finding the goodness of the New York subway system on your own, here are eight ways to experience it in a new mindset.
You'll be more punctual.
"I'm on my way," you say and you delicately apply mascara to your right eye for the third time. Not in New York.
In New York, you're walking, then getting on the L train, then riding the L train, then walking to the next train, then standing, then being delayed, then taking an uber… When you say you're on your way, you better be because no one wants to wait 2 hours for you to finally make it.
You'll strengthen your immune system.
Recently a group of scientists found 562 types of bacteria in the New York subway system, 67 of which cause illnesses! If you're a believer in the exposure technique, then visit the subway and start feeling around.
You'll become more personable.
While I'd love to say you'll become more personable through all the deep philosophical conversations to be had while transporting between the boroughs of New York, lessons are generally harder here.
Instead, you'll be packed in with people from all walks of life and levels of perspiration. Air is for people above ground. Squeeze in or get out.
You'll be more courteous.
If you're a healthy young thing and you see someone who would have a harder time standing than you, for any reason, giving up your seat is the polite thing to do. If you forget this at any time, don't worry, the signs and stickers placed throughout the subway will remind you. Not to mention, you'll feel really good when you do it.
You'll withstand the heat.
Walking down the steps into the station is like slowly walking into the mouth of a dragon with morning breath. The subway is a sweatbox in the summer months, and at first it can be a shocker.
But there's light at the end of the train tunnel: You get used to it. And if not, you'll at least come prepared, even if that means rocking the sweatbands.
You'll stay fit.

Riding the subway provides a variety of targeted workouts. You can stay on track with your cardio routine walking to the subway station or between trains. You'll work your grip strength holding those hand rails. And you'll get plenty of core strength just keeping upright.
You'll pay more attention to detail.
There can be a learning curve when it comes to the subway, but if you want to end up on the right side of the tracks, you're going to have to pay attention. Unless you're prepared to waste $5 more dollars and 20 more minutes.
After a few missed trains and a few more missed opportunities, you'll be scanning signs and train routes like Jason fucking Bourne.
You'll get a better sense of direction.

If you're a New York newbie, the subway system can be tricky to navigate. But if you're not yet confident with your internal compass, you can start with your approach. People are generally friendly if you ask for help. Before you know it, your mental maps will be all you need.
Got anything to add to the list? Add it in the comments!